TRAI has told Airtel Jio Vodafone Idea and MTNL why the benefit of this facility is not being given to all prepaid users.
Due to the lockdown, telecom companies had extended validity and free talk time to select prepaid users. On this decision, TRAI (Telecom Regulatory Authority of India) has reprimanded the telecom companies Airtel, Vodafone Idea, Reliance Jio, and MTNL. TRAI has asked why the benefit of this facility is not being given to all prepaid users. While there are still 2G prepaid users in the country who are facing connectivity problems. They are also unable to recharge.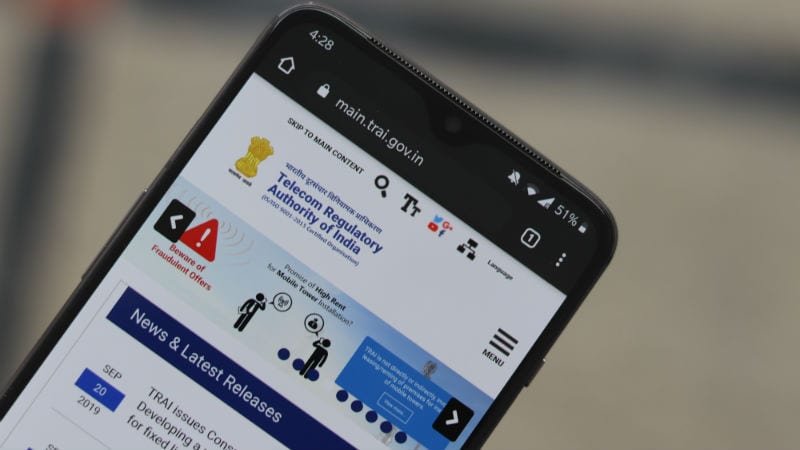 According to an ET Telecom report, TRAI sent separate letters to Airtel, Jio, Vodafone Idea, and MTNL on 7 April. It contains instructions to ensure that all prepaid users are available and without hassle during the lockdown. In addition, companies have also asked for a compliance report. In a letter sent to Airtel and Vodafone Idea, TRAI wrote that these two companies have provided extended validity and talk time of Rs 10 to select users. Due to this, all 2G users are left behind in availing of this service. Such users are also facing difficulties in getting recharge.
TRAI has said that all telecom service providers will have to take necessary steps to provide extended validity to all prepaid users including 2G during the lockdown. At the same time, in a letter sent to Jio, TRAI has written that the company has credited 100 minutes of calls and text only to users whose validity has expired. But this benefit has not been given to the users who have zero balance in their account and still have validity in their account.
In a letter sent to MTNL, TRAI wrote that the government company has provided extended validity to all users. In this, they have been allowed to receive incoming calls. But no outgoing call system is available in this service.