BSNL has increased the validity of the 96-rupee plan to 30 June 2020 by giving a gift to its users.
BSNL has extended the validity of its popular Rs 96 plan Vasantham Gold for 90 days. Now users can avail of this plan till June 30, 2020. This plan is currently available only in Chennai and Tamil Nadu two circles. Explain that this is a promotional plan for the company and is available only for new users of the company. Older users of BSNL cannot avail of this plan. Apart from increasing the validity of the company's Rs 96 plan, many other benefits are also being given in it.
According to the information given on the BSNL website, the validity of the Vasantham Gold plan has been extended for 90 days and now users can use it till 30 June 2020. The plan costs Rs 96 and users get 250 minutes of voice calling per day, including local and STD calls. Users can take advantage of this on any network. Apart from this, 100 SMS delis are also available.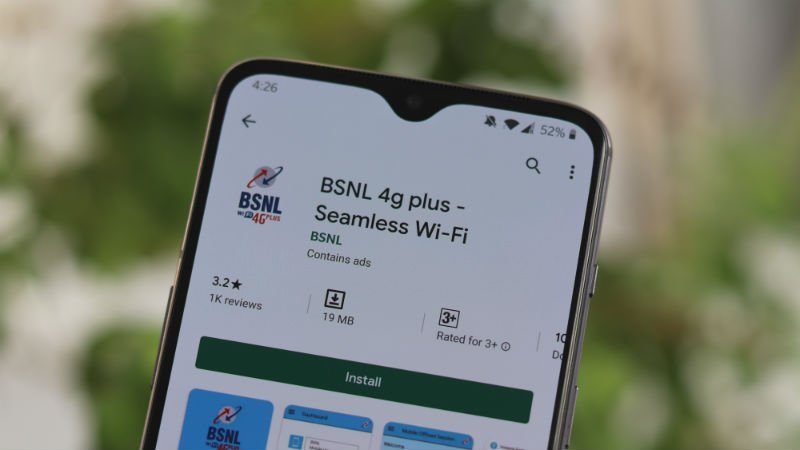 According to the information given by the company, if you are a Rs 96 Vasantham Gold plan users and want to use this plan further, then write 'PLAN CONTINUE' and message on 123. Along with the validity extension in the plan, users are also being given benefits for 21 days. These benefits include voice calling minutes and SMS. Let us know that earlier there were benefits for calling and SMS for 28 days, but now this has been reduced to 21 days.
It is worth noting that BSNL's Rs 96 plan has undergone several changes since it was first introduced in July last year. The company had introduced this plan for a limited time period of 90 days last year after which it extended this plan for 90 days more in October last year. Earlier this year, the telecom company reduced the validity of this plan by half. This plan was earlier available for 180 days. However, the company reduced its validity to 90 days back in January this year.
Recently, BSNL has also introduced two new data plans for its prepaid users. Which includes plans of Rs 693 and Rs 1,212. But only users from Andhra Pradesh and Telangana can avail of these plans. In this, 300GB and 500GB data are being provided to the users and at the time of lockdown, it is quite convenient for the users working from home.