There are many smartphones in the Indian market that are equipped with great features and specifications. Today, another smartphone Vivo V20 has been included in these. In which 44MP front camera has been given as special features, which selfie enthusiasts will surely like.
Vivo V20 has entered the Indian market after a long wait. This smartphone can compete with many smartphones in the market in many cases ranging from price to features. But today we will compare it with OnePlus Nord, the OnePlus, an affordable phone. Because in the price segment, these smartphones are almost identical. But in terms of features, these two can compete with each other. Let us know which smartphone meets your needs in Vivo V20 and OnePlus Nord.
Vivo V20 vs OnePlus Nord: Price
The 8GB + 128GB storage model of Vivo V20 is priced at Rs 24,990. The 8GB + 256GB storage model is priced at Rs 27,990. This smartphone will be available for sale on pre-booking basis and its booking will start from October 20.
At the same time, the price of 8GB + 128GB storage model of OnePlus Nord is Rs 27,999 and 12GB + 256GB storage variant is priced at Rs 29,999.
Vivo V20 vs OnePlus Nord: Specifications
The Vivo V20 has a 6.44 inch Full HD + AMOLED display with 1080 x 2400 pixels screen resolution. It is equipped with Snapdragon 720G processor. It has a microSD card slot for expandable storage.
Whereas in OnePlus Nord, users will get a 6.44 inch Full HD + Fluid AMOLED display which comes with a 90Hz refresh rate. Its screen resolution is 2400 x 1080 pixels. This smartphone comes with a Qualcomm Snapdragon 765 5G processor. Both smartphones are based on Android 11 OS.
The main feature of Vivo V20 is the 44MP front camera given in it, which users will surely like. At the same time, it has a triple rear camera setup. The phone has a 64MP primary sensor, 8MP secondary sensor and 2MP mono sensor.
Now talking about OnePlus Nord, in this budget, Nord Quad comes with a rear camera setup. In this, you will get a 48MP primary sensor, 8MP ultra-wide-angle lens, 5MP depth sensor, and 2MP macro sensor. While the front camera of the phone is 32MP.
Vivo V20 has a 4,000mAh battery with 33W flashcharge fast charging support for power backup. For connectivity in this smartphone, features such as 4G LTE, WiFi, Bluetooth, GPS and USB Type C port will be available.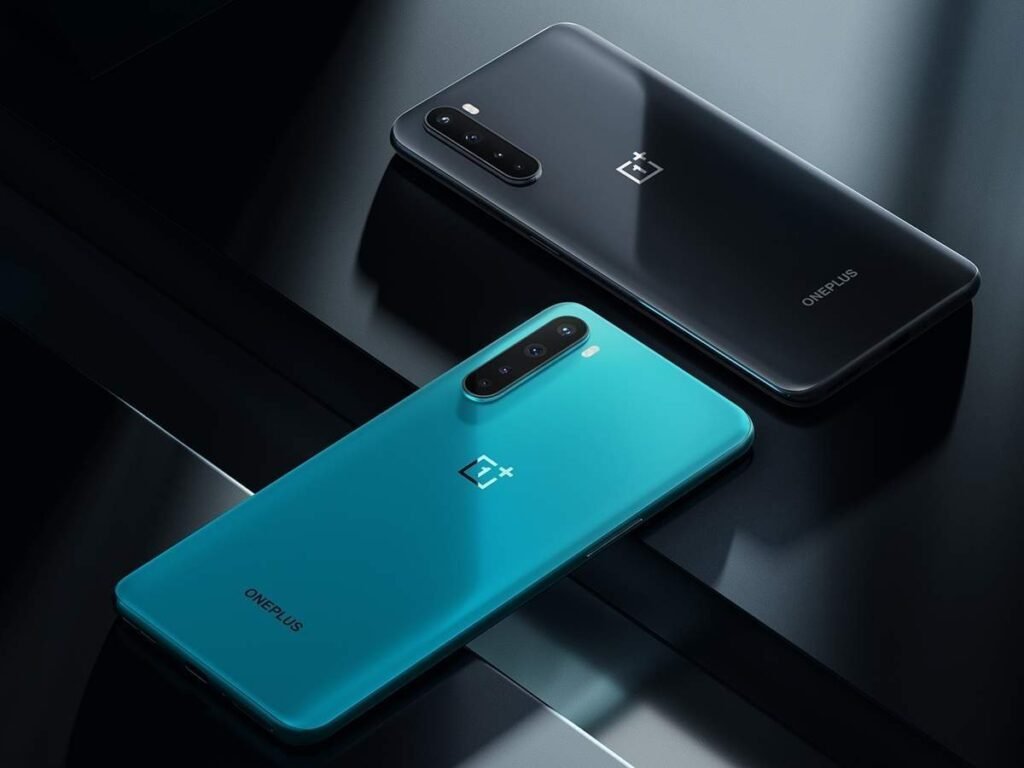 At the same time, in OnePlus Nord, you will also get a 4,000mAh battery. But it will come with 30W fast charging support. In terms of connectivity features, this smartphone has 5G support as well as WiFi, Bluetooth, GPS, and USB Type C port, etc.
Vivo V20 vs OnePlus Nord: Our View
Both smartphones are almost the same in terms of price, but at this price, there can be quite a difference between these two. OnePlus Nord is ahead in the display and rear camera as users will get four cameras and a 90Hz refresh rate. While the Vivo V20 lacks a 90Hz refresh rate. However, Vivo V20 won the selfie race. The rest of which is best for you, you can decide based on its features and your needs.