Redmi K30 will have the powerfull Snapdragon 765 chipset and will be the successor to Redmi K20 series having Snapdragon 730
Xiaomi Redmi K30 which is set to launch on December 10 will now ship with the newly launched and powerful Qualcomm Snapdragon 765 chipset. This has been announced by Xiaomi's Redmi brand general manager "Lu Weibing" at the annual Qualcomm Snapdragon Tech Summit 2019 in Hawaii. Also at the summit, Lin Bin – Co-Founder and Vice Chairman of the Board, Xiaomi Corporation, announced that Xiaomi's Mi 10 will be one of the first flagship smartphones to operate the Snapdragon 865. These two smartphones will support the 5G technology of 2020.
Redmi K30 among the first to launch on December 10
As one of Xiaomi's two brands, Redmi will be one of the first mobile phone brands to utilize Qualcomm Technologies' new 5G Snapdragon 765 with integrated 5G, and will officially release the Redmi K30 series featuring Snapdragon 765 on December 10.
Previously, Lu Weibing, general manager of the Redmi brand, stated that Redmi's positioning as a "5G trendsetter" in 2020 means that Redmi will be the first to adopt the latest 5G technology, the most aggressive product features and the fastest new product release schedule, so that more users can enjoy the benefits of 5G.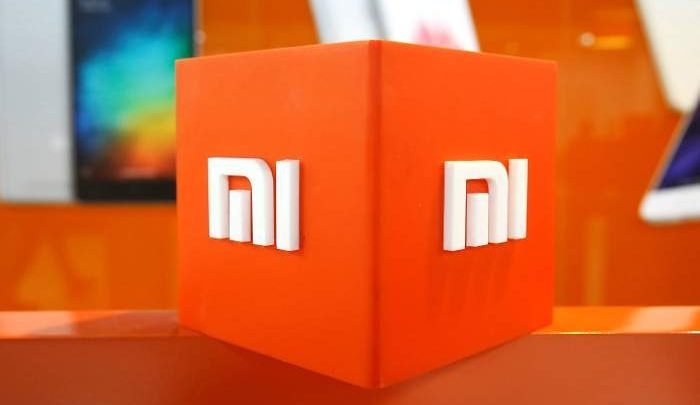 As Qualcomm Technologies has just released the Snapdragon 765 mobile platform on December 3, Redmi will launch a new 5G phone – Redmi K30 within a week. To launch this in such a short time frame is an achievement rare to find across the history of Qualcomm Technologies' new flagship products. This highlights the strength of the cooperative relationship between Redmi and Qualcomm Technologies, which is unparalleled and is also a reflection of both companies' dedication to being pioneers of 5G technologies.
The Redmi K30 series will be equipped with a Qualcomm Snapdragon 765G Mobile Platform. "G" stands for Gaming, which is a high-performance version of the Snapdragon 765 series. The Qualcomm Snapdragon 765 series uses Qualcomm Technologies' latest-generation 5G solution, integrating SA and NSA dual-mode, and is also Qualcomm Technologies' first integrated 5G processor.
In terms of product design, Redmi K30 features a Dual Dot Display with an ultra-small punch-hole design that enables a full-screen experience.
Snapdragon 865: 5G flagship of 2020. Mi 10 as one of the first flagship phones to utilize the new mobile platform
On the first day of the summit, Qualcomm's President Cristiano Amon announced that 5G will become well-known in 2020, allowing more consumers worldwide to enjoy 5G multi-gigabit connectivity speeds. As the latest product from Qualcomm Technologies flagship 8-series mobile platform sets the standard for performance and user experience of the upcoming generation of flagship smartphones.
Following this, Xiaomi's Lin Bin immediately announced that the Xiaomi's next flagship, Mi 10, will be released in the first quarter of next year. As the flagship product celebrates its tenth anniversary of Xiaomi, it is one of the first smartphones to feature the Snapdragon 865 Mobile Platform.
Lin Bin – Co-Founder and Vice Chairman of the Board, Xiaomi Corporation, said:
The 5G era opens up new opportunities and challenges. It brings great innovations and redefines how users interact with devices, audio, and video applications. The next generation of "Super Internet" will be an all-new model that combines 5G + AI + IoT. Xiaomi will fully promote the development and promotion of 5G mobile phones, and will be launching more than 10 5G-enabled mobile phones in 2020.
Previously, Xiaomi CEO Lei Jun announced that Xiaomi's 5G future smart factory is almost completed and will start production at the end of December. This Xiaomi "Future Factory" will use technologies such as automated production lines, 5G networks, robots, big data, and cloud service platforms on a large scale. It is expected that 60 high-end smartphones will be produced per minute, boasting an efficiency increase of more than 60% compared to traditional factories.
Xiaomi-Redmi dual global debut, One of most valued collaborators of Qualcomm Technologies
Looking back over the relationship between Qualcomm Technologies and Xiaomi, it's easy to see that every generation of Xiaomi's Mi digit-series smartphones has adopted Qualcomm Technologies flagship mobile platform. For example, Mi MIX 2S was one of the first smartphones to carry Snapdragon 845, Mi 9 debuted with Snapdragon 855 and the upcoming Mi 10 is expected to be one of the first to adopt Snapdragon 865.
At the Qualcomm Snapdragon Tech Summit, Xiaomi's Lin Bin stated that the Qualcomm Technologies and Xiaomi collaboration is unrivaled, with the total number of Xiaomi smartphones using Qualcomm mobile platforms exceeding 427 million.