Microsoft has finally announced the release date for its next version of Windows operating system. Windows 11 will mark its debut on October 5, with a phased rollout to more devices in the following days.
If you are also one of those users who have been waiting to use Windows 11 on their PC or laptop for a long time, then this is a piece of good news for you. Microsoft recently announced that the next edition of its latest Windows OS, Windows 11, will be officially available as a stable update from October 5 this year. Windows 11 is currently in beta and is only available to those who are part of the Windows Insider program.
Microsoft also announced new changes that will come with the Windows 11 update. It includes many of the same elements we've already known about for a while, such as the new center-aligned taskbar. Other new editions include updates like new sound, Microsoft 365 integration.
Windows 11 Features
The new Windows operating system will come with a completely redesigned layout with a new position for the Start menu, new icons and themes, softer visuals, and more such changes. It also brings several performance improvements as compared to Windows 10, now promising more power efficiency and 40 percent smaller updates that will run in the background.
An important feature will be the inclusion of Android apps on the Windows OS for the first time ever. However, Microsoft clarifies that the inclusion of Android apps to Windows 11 will "start with a preview for Windows Insiders over the coming months." Though the company claims to be working on it in collaboration with Amazon and Intel, the effects might not be seen on consumer PCs before next year.
Windows 11 also comes with a new Microsoft Store that features an all-new design. It brings new features like Stories – editorial content to keep you informed about the best apps and a new pop-up store to install apps from the browser. The new Microsoft Store also introduces several changes for developers, including support for more types of apps as well as an option to bring their own or a third-party commerce platform in their apps.
Windows 11 Release Date
Windows 11 will start rolling out in a phased manner from October 5. This means that you may not see the update notification immediately on the same day, but receive it on your device soon after. The update will also come only for eligible users. You can check for updates for your device in Windows 11 after October 5 by going to Settings > Windows Update and selecting Check for updates.
Minimum Requirement to Update Windows 11
A few months back, Microsoft revealed some of the required requirements to run Windows 11 on PC. This will require a processor with two or more cores and a clock speed of 1GHz or higher. It will also require 4GB or more of RAM and at least 64GB of storage. The PC will also need the TPM security version of TPM 2.0 and SecureBootCapable support.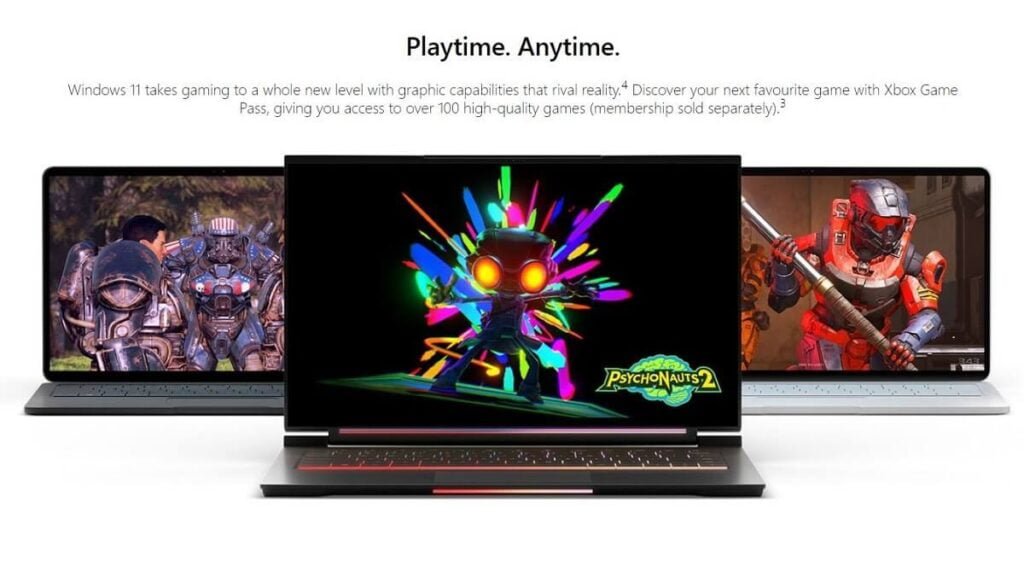 The company also later announced additional changes to its PC eligibility (Windows 11 eligibility). The company's latest blog post reveals that the new additions to the compatible CPU list include the Intel Core X-series and Xeon W-series. The list now also includes Intel Core 7820HQ CPUs, but only select devices running this CPU are compatible. Devices shipped with modern drivers based on the Surface Studio 2, such as Declarative, Componentized, Hardware Support Apps (DCH) design principles, are supported.
Microsoft also confirmed that there is no new addition to AMD CPUs. The company claimed that it has carefully analyzed the AMD Zen processors in partnership with AMD. Users will soon be able to use Microsoft's PC Health Check app to find out if their PC is compatible with Windows 11.
Follow TelecomByte for the latest Tech News, also keep up with us on Twitter, and Facebook.