Vu Cinema Smart TV has launched 32-inch and 43-inch models. These smart Tvs will be available for sale on Flipkart from 23 June 2020.
Vu has launched two new variants of the Vu Cinema Smart TV series, with a 32-inch HD-resolution option and 43-inch full-HD variant added to the range. The Cinema TV range from Indian television manufacturer Vu was launched earlier this year in three sizes at Ultra-HD resolution, but Vu is now bringing the benefits and features of the range at smaller and more affordable sizes and resolutions. The new variants of the Vu Cinema TV will go on sale on June 23 on Flipkart.
Smart TVs Launched in 32-inch and 43-inch Models
The 32-inch Vu Cinema TV has an HD LED screen, which will have a resolution of 1366/768 pixels. Its 43 inch model will come in full HD screen display, which will have a resolution of 1920/1080. In both tv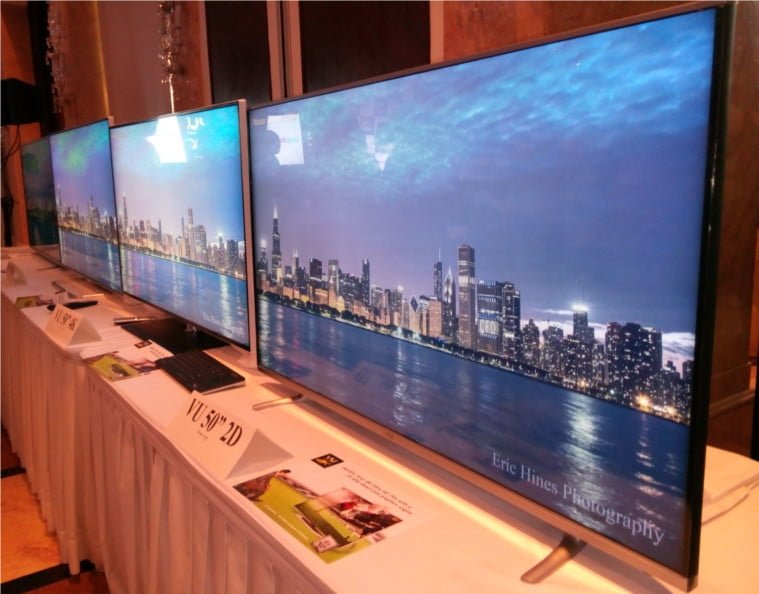 Chromecast has a build-in feature. It has a 40W soundbar-stylish speaker system for Apple AirPlay as well as Dolby audio tuning. Both these smart TVs will get Google Assistant support for voice remote with Android TV 9 Pie. Apart from this, there will be support for Hotstar and YouTube. The 32-inch variance smart TV has two HDMI ports, two USB ports and one plus grade ADS support for connectivity. In a 43-inch display, variants are given three HDMI ports and two USB ports.
Commenting on the launch of the product that offers the whole new cinema experience, Ms Devita Saraf, Chairman and CEO, VU Technologies said,
Vu launched four new 4K Android Smart TVs in India earlier this year by Vu Television. These new models are 43 inches, 50 inches, 55 inches, and 65 inches. It was the company's premium TV series. However, now the company has introduced a new TV series at an affordable price point. It will compete with Realme and Mi Smart TV in India. The 43-inch model of Vu is available at Rs 25,999. At the same time, the 50-inch Vu Ultra 4K TV (50UT) is available at Rs 28,999, the 55-inch Vu Ultra 4K TV (55UT) is available at Rs 32,999 and the 65-inch Vu Ultra 4K TV (65UT) is available at Rs 48,999.