Tata Sky Broadband is trying its best to retain the subscriber base and also to add new customers at the same time with their offerings.
Tata Sky is a very known name when it comes to DTH services and now India's leading DTH content distribution platform. While Tata Sky is not as popular as a broadband service provider as compared to how it is known as a DTH operator, that is not because it's plans are not attractive, being a newcomer in the industry, Tata Sky is actually offering some very attractive plans to its broadband subscribers.
However, making full use of its last-mile connectivity which it has developed by servicing homes with DTH, the company launched its broadband services too. Now, Tata Sky Broadband has expanded its network to 21 cities. The service provider is offering high-speed connections and various unlimited data plans as well.
Tata Sky Broadband (TSBB) has recently revised its plans to now offer 100Mbps download speeds. The revised plans are aimed to challenge Mukesh Ambani lead Reliance JioFiber, which is yet to become a majority home broadband offering in the country. In the Indian broadband industry, TSBB is competing with Airtel Xstream fiber, ACT Fibernet, Hathway and other internet service providers.
The Company is currently offering broadband internet speed starting from 25Mbps, 50Mbps, and 100Mbps across all 21 cities in India. In major cities, the plan rental starts with Rs 900 and with the revised benefits, there will be no capping in the internet data with internet speed up to 25Mbps, followed by Rs 1000 and Rs 1100 also offering unlimited internet data with up to 50Mbps and 100Mbps internet speed respectively.
Availing the long term plan, which can be considered from three months rental plan, a subscriber can get a free router, free installation and safe custody option whereas subscribing for six months and an annual subscription of 12 months, subscribers will get an additional rental discount of 10 and 15 percent respectively in the cumulative billing. Since the broadband plans are bundled with unlimited internet, the company has removed the data rollover option from all monthly, quarterly, half-yearly and annual plans.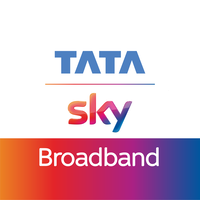 While we are comparing other broadband service provider's plan, In Bengaluru city, Hathway offering 100Mbps plan with FUP (Fair Usage Policy) of 1000Gb with a monthly rental of Rs 799 which is much cheaper than TSBB. In the other hand, Bengaluru's leading internet service provider ACT Fibernet which is known for their all-time guarantee of the same upload and download speed offering 100Mbps plan from Rs 1059 of monthly rental and FUP of 450GB, along with this ACT also offering extra 1500GB (valid for the duration of the subscription period).