646
In the majority of cities located in Gujarat, GTPL Hathway has broadband plans offering speeds up to 100 Mbps
GTPL Hathway, which is a Cable TV and Broadband operator, has its operations across more than 15 towns in the Gujarat state. The Internet Service Provider (ISP) is offering up to 100 Mbps broadband plans in almost all the towns where it has operations. And the best part is all the broadband plans from GTPL are unlimited data plans, meaning there's no FUP limit.
The 100 Mbps broadband plan from the company comes at an effective price of Rs 649 per month, subjected if a customer chooses the plan for two years. GTPL also has its operations in some parts of Maharashtra as well. According to the information available, GTPL Hathway is currently providing a two-year 50 Mbps broadband plan for the subscribers at a one-time payment of Rs 10,500. This effectively brings down the price of the plan per month to around Rs 400.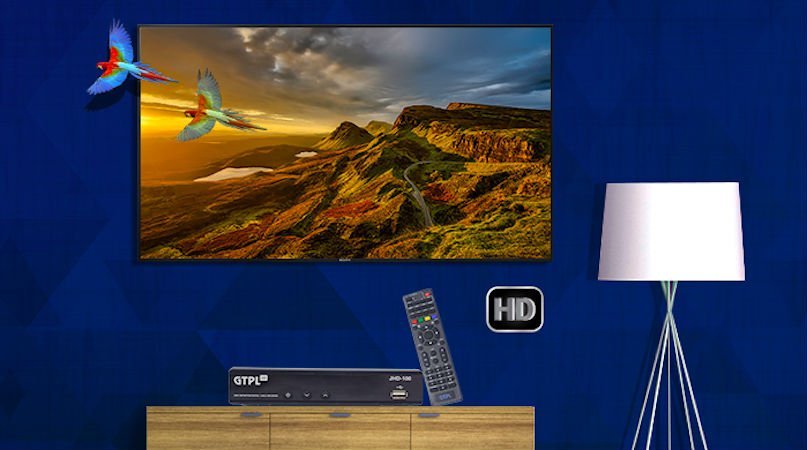 GTPL Hathway Broadband Plans Detailed
In the majority of cities located in Gujarat, GTPL Hathway has broadband plans offering speeds up to 100 Mbps. In some cities, the plans from the company ship with only up to 50 Mbps speeds. In Ahmedabad, Baroda, Surat, and Rajkot, GTPL has a 100 Mbps broadband plan for one year and it costs Rs 9,190, which effectively becomes Rs 765 per month. Do make a note that these charges also include the 18% GST.
The company also has a three-month 100 Mbps plan which costs Rs 4,500; If a customer opts for this plan, then GTPL will provide additional two months of service for free which overall becomes five months of service.
In the same cities, GTPL Hathway has a wide-range of 50 Mbps broadband plans like for 24 months rental, 18 months rental, 12 months rental and so on. For 24 months, a 50 Mbps broadband plan from GTPL Hathway costs Rs 10,500 and the effective price comes down to Rs 437 per month, which is incredible. That said, both the 100 Mbps and 50 Mbps plans from GTPL ship with unlimited data benefits, means there's no FUP limit like we get on JioFiber broadband plans.
Other 50 Mbps packages include 18 months plan for Rs 8,250, 14 months plan for Rs 6,998, 12 months plan for Rs 6,500 and six months plan for Rs 3,999. The company is also providing broadband plans with speeds of 40 Mbps, 30 Mbps, 20 Mbps, and even 10 Mbps.
Alternatively, GTPL also has a Volume-based plan of Rs 2,299 that offers 100 Mbps speeds with a monthly FUP of 450GB. And the plan comes with three months' validity.
GPTL Hathway Plans to Launch Hybrid Set-Top Box
In other news, GTPL Hathway is said to be working on a new hybrid Set-Top Box that runs the Android TV platform. The hybrid Set-Top Box launch was already teased by the company officially and it will come pre-installed with apps like Netflix, Amazon Prime, and other popular OTT apps. The price of this Set-Top Box from GTPL Hathway could be Rs 3,499 and it will be available across all the areas where the company has operations right now. It will be interesting to see whether the company plans to launch landline voice calling services or not.