According to an online report, iPhone 12 price will be more expensive as compared to iPhone 11 and Apple will not provide EarPods and Chargers.
Tech industry giant Apple's upcoming device iPhone 12 has surfaced so far. It's known that the company is going to launch the iPhone 12 soon, however, the launch date is not yet revealed, but if the leaks are to be believed then users will not have to wait much for it. At the same time, big news related to the iPhone 12 price has come out, which may disappoint Apple's fans a bit. A reported report has revealed that EarPods and chargers will not be available with the iPhone 12 and the price will be higher as compared to iPhone 11.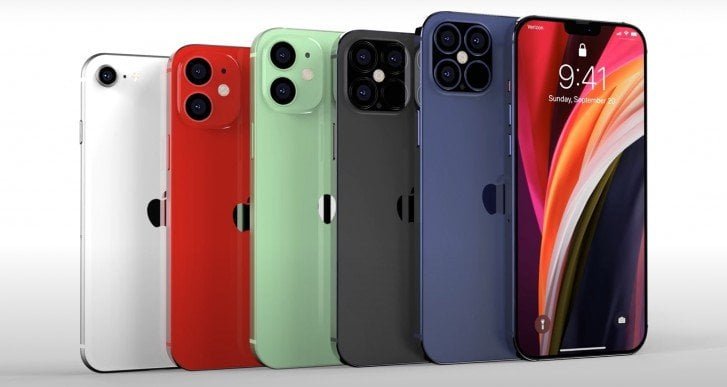 An online report has revealed that the entry-level model of Apple's upcoming device iPhone 12 will cost $ 50 more than the iPhone 11. The report also says that the 5.4-inch model of the iPhone 12 will cost $ 749, which is about Rs 56,300. Which is 50 dollars more than the iPhone 11. The base variant of the iPhone 11 is priced at $ 699 i.e. around Rs 52,500.
The report informs that the 6.1 inch model of the iPhone 12 can be priced between $ 799 or $ 849 i.e. around 60,000 rupees to 63,000 rupees. The analyst says in the report claims that the main reason behind the iPhone 12 being expensive is that Apple is going to offer 5G and OLED display support to this device. While the iPhone 11 currently available in the market is available with an LCD screen. While the OLED display is used in iPhone 11 Pro and iPhone 11 Pro Max, they are also priced higher.
iPhone12 Not Coming with EarPods and Charger
Notably, earlier in June, a report was revealed in which it was informed that EarPods and Charger will not be available in the bundle with iPhone 12 which may disappoint the users a bit. Talking about other features, it can be given a 120Hz refresh rate and a larger battery. Apart from this, this device can be introduced on the A14 chipset.