Android 12 bets big on a new, groovy and definitely polarising design, and eases how you can see app permissions, but conspicuously avoids talking about app tracking.
Android 12 is officially here, and so are all the rumours of the quirky interface that it was rumoured to come with. After the condensed and professional view that Google had adopted with Android so far, Android 12 brings a more playful, moody and surprisingly irreverent aesthetic that any modern day startup selling unnecessarily expensive stationary would be proud of. At the heart of the new Android 12 design is a dynamically adjusting lock screen, a more smartly bundled quick settings access, bigger and bolder notifications and menu buttons, dynamically adjusting screen lighting and colour schemes, and a new push by Google for more widget adoption.
What's new in Android 12
Android 12 has an all-new interface that can be personalised with a custom colour palette and new widgets that can be resized with a much greater flexibility. Google has offered a feature called colour extraction that allows the system to automatically determine "which colors are dominant, which ones are complementary and which ones just look great" from your wallpaper (could be a picture you clicked) and apply those colours across the entire interface. This means that elements such as the notification shade, the lock screen, volume controls, and widgets — everything will be adjusted to compliment your wallpaper.
The interface of Android 12 now includes fluid motion and animations. You'll be welcomed with the new treatment when you unlock the screen — by tapping the display or by pressing the lock screen. There are also redesigned widgets — allowing developers to offer interactive controls such as checkboxes, switches, and even radio buttons to their widgets. The key interface-level changes are based on Material You, which is an upgrade to the existing Material Design language, and is aimed at bringing a unified experience across all Google apps and services over time.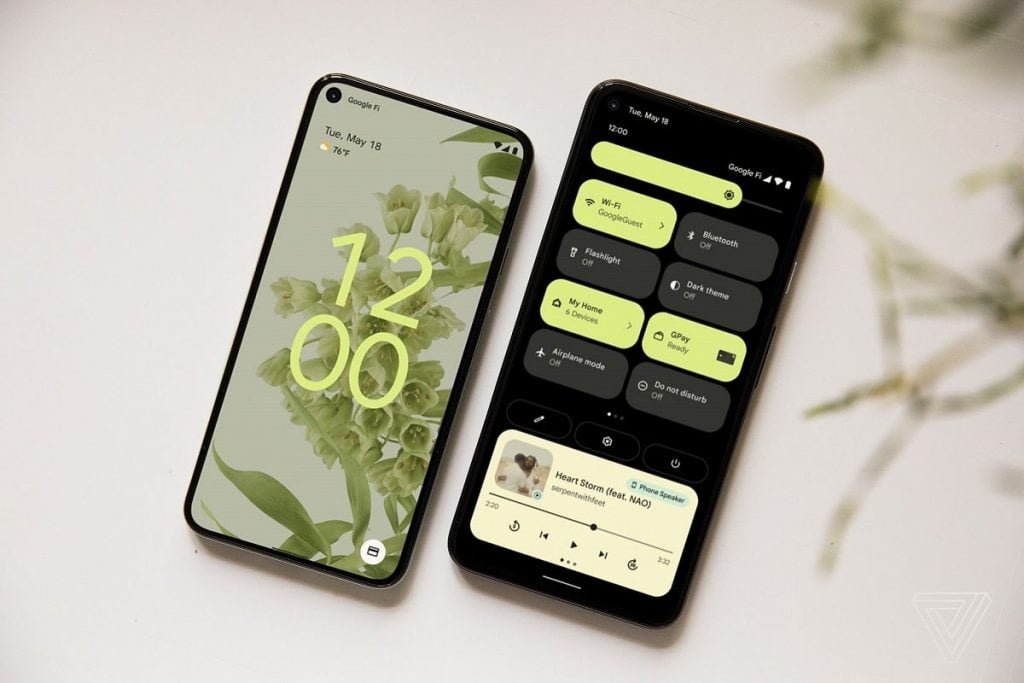 Users on Android 12 will also notice a system-wide "stretch" overscroll effect that will appear once they have scrolled past the end of the available content. It replaces the existing glow overscroll available in previous Android versions. Further, there are smoother audio transitions that will be available between apps to prevent them from playing over each other.
Android 12 also includes redesigned system spaces, such as the notification shade, quick settings, and the power button. The notification shade has become more intuitive, while the quick settings panel has added additional controls to let you adjust system settings to a large extent. It also includes controls for Google Pay and Home Controls. The power button, on the other hand, has received the ability to invoke Google Assistant when long pressed. Most of these changes may sound familiar if you've recently used an iPhone running on iOS 14 or later versions.
Google mentioned that it has optimised the overall user experience on Android 12 with better power efficiency. The underlying improvements are claimed to reduce the CPU time needed for core system services by up to 22 percent and cut the use of big cores by the system server by up to 15 percent. This helps bring a faster and a more responsive experience.
Android 12 New Private and secure by design
Android 12 includes new features that give you more transparency around which apps are accessing your data, and more controls so you can make informed choices about how much private information your apps can access.
The new Privacy Dashboard offers a single view into your permissions settings as well as what data is being accessed, how often and by which apps. It also lets you easily revoke app permissions right from the dashboard. Google have added a new indicator to the top right of your status bar so you know when your apps are accessing your microphone or camera. And if you want to remove app access to these sensors for the entire system, we've added two new toggles in Quick Settings.
Google also giving you more control over how much information you share with apps. With new approximate location permissions, apps can be limited to seeing just your approximate location instead of a precise one. For example, weather apps don't need your precise location to offer an accurate forecast.
Beyond these new privacy features in Android 12, Google also building privacy protections directly into the OS. There are more opportunities than ever to use AI to create helpful new features, but these features need to be paired with powerful privacy. That's why in this release Google introducing Android Private Compute Core. It allows the platform to introduce new technologies that are private by design, allowing us to keep your personal information safe, private and local to your phone.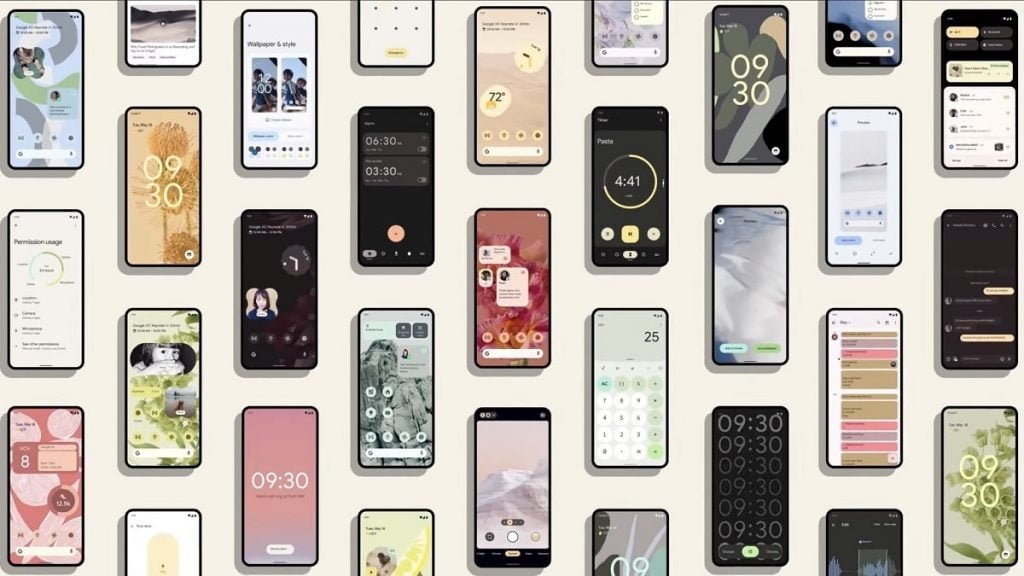 Private Compute Core enables features like Live Caption, Now Playing and Smart Reply. All the audio and language processing happens on-device, isolated from the network to preserve your privacy. Like the rest of Android, the protections in Private Compute Core are open source and fully inspectable and verifiable by the security community.
There are more features coming later this year, and Google shall continue to push the boundaries and find ways to maintain the highest standards of privacy, security and safety.
Similar to iOS 14, Google has added a new indicator that appears on the top-right corner of the screen when any of the installed apps is accessing the microphone or camera of your smartphone. There are also two new toggles in the quick settings panel to remove app access to the microphone and camera for the entire system.
Android 12 also comes with a new approximate location permission to let you decide whether you want to share your precise location or an approximate one with apps available on your phone. This is useful as apps such as the ones giving weather updates don't require precision location. It is also similar to approximate location settings available on iOS 14.
Aside from the new location settings, Android 12 brings an app hibernation feature that essentially hibernates apps that are not being used for an extended period. This will help enhance user safety and also optimize device storage and performance. The feature is built on permissions auto-reset that Google introduced last year and has helped over the last two weeks to reset permissions for over 8.5 million apps that weren't being used.
Follow TelecomByte for the latest Tech News, also keep up with us on Twitter, and Facebook.