Amazon Halo fitness band will get many special features like heart rate monitor feature to body scanning
In today's time, everyone uses a fitness band along with exercising to take care of their health. This is the reason that the demand for fitness bands has increased in the market now. Keeping this demand in mind, Amazon has launched its exclusive Amazon Halo fitness band in the US. The specialty of this fitness band is that it gives the user information about fitness tracking and heart rate to body fat.
Amazon Halo combines data gathered by a sensor-packed wristband with artificial intelligence tools to provide wearers with feedback regarding their physical and mental health, the internet titan said.
"Despite the rise in digital health services and devices over the last decade, we have not seen a corresponding improvement in population health in the US," Amazon Halo's principal medical officer Dr. Maulik Majmudar said in a release. "We are using Amazon's deep expertise in artificial intelligence and machine learning to offer customers a new way to discover, adopt, and maintain personalized wellness habits."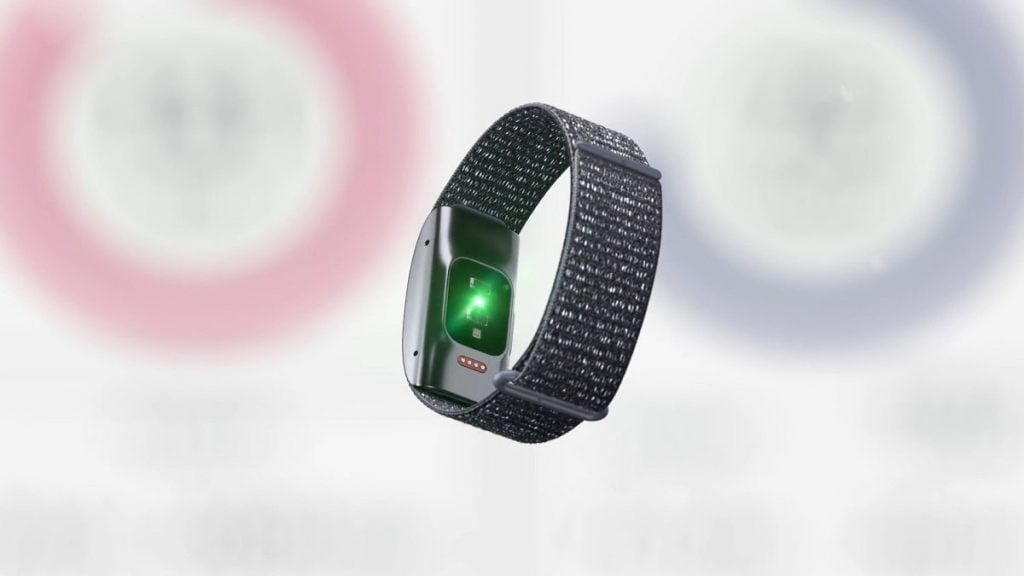 Amazon Halo Price
People in the US were invited to request early access to Amazon Halo, which is priced at $65 (roughly Rs. 5,790) and includes six months' membership access to AI-powered analytics for a limited time. When the early access period is over, the wearable will be priced at $99.99 (roughly Rs. 7,350). The monthly cost of membership will be $4 (roughly Rs. 295), according to the Seattle-based company.
Amazon Halo specification
The display is not given in Amazon's latest Amazon Halo fitness band. Features like cardio, body fat, and tone tracking are provided in this band. It has the most special body scanning feature, which provides information about body fat, but for this, users have to buy a membership. At the same time, users can use this band through a mobile app. Talking about other features, the company has given two microphones in this fitness band, which can be turned on and off through a button. Apart from this, an LED indicator light is also provided in it.
Amazon Halo Fitness Band received a rating of 5ATM. Users can swim by wearing it. Apart from this, GPS and Wi-Fi support has been provided in this band. At the same time, Android and iOS users can use the Amazon Halo fitness band. Amazon Halo takes on Apple Watch and Fitbit wristwear that provide people with insights about activity levels, sleep patterns, and more that could be used to make healthy lifestyle decisions.
Amazon alexa
In March, Amazon India released a voice command feature with Alexa's support to give its users a better shopping experience. With the help of this voice command feature, users can shop by speaking only. This feature has been rolled out for Android users only. But soon the company will also offer it for the iOS platforms.
The company has said that now users can search their favorite product using voice command. In addition to selecting this product, you can also check your order status. For your information, let us know that this feature voice command only supports the English language. But it is expected that it will soon be made available in the Hindi language as well.