Airtel Xstream AirFiber is currently available exclusively in two major Indian cities: Mumbai and Delhi. These metropolitan centers contribute significantly to Airtel's revenue stream. Given Airtel's strong 5G coverage in these urban centres, the company may strategically look at launching this product in these areas.
Bharti Airtel has taken the telecom industry by surprise with the introduction of Airtel Xstream Airfiber in the Indian market. It is worth noting that Airtel has left behind its rival Reliance Jio, which announced Jio AirFiber almost a year ago. However, the deployment of Airtel's Xstream AirFiber service is limited to specific regions.
This calculative approach is driven by Airtel's deep strategy to gauge customer demand before expanding its availability across the country. The move is further bolstered by the fact that Airtel's 5G coverage is yet to reach every corner. The expansion of inventory can drive up costs without the proportional returns required for recovery and profitability.
Current Availability of Airtel Xstream Airfiber
Currently, Airtel Xstream AirFiber has been exclusively launched in the bustling urban centers of two major Indian cities: Mumbai and Delhi. These cities are not only metropolitan giants but also significant revenue generators for Airtel. The extensive 5G coverage that Airtel claims in these strategic markets provides a solid foundation for initial product sales. As the demand for 5G network increases among consumers, Airtel plans to gradually expand Xstream AirFiber service to additional regions across India.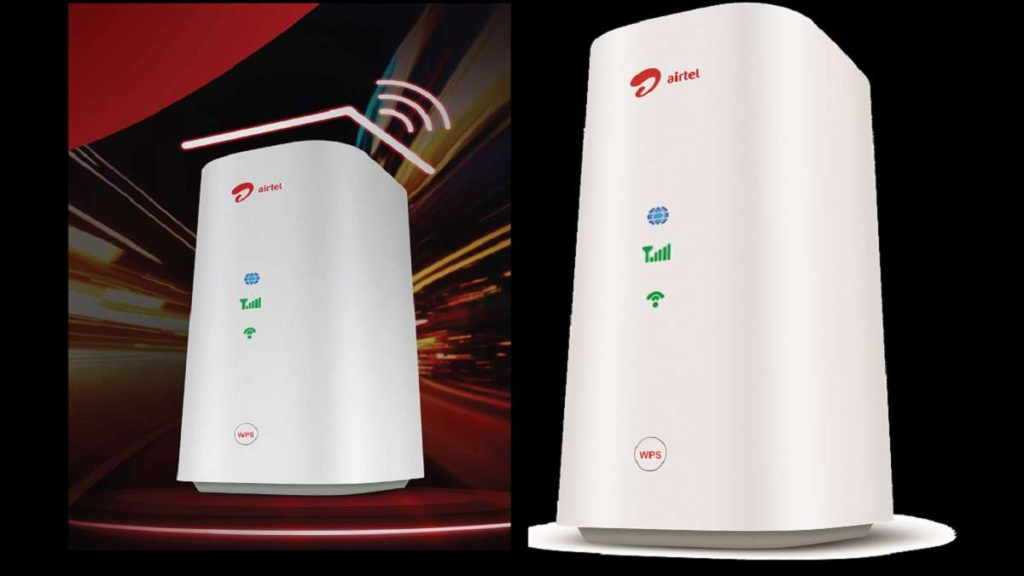 Affordable Connectivity: Cost Insights
Installed as a plug-and-play device, the Airtel Xstream Airfiber comes with a one-time refundable security deposit of Rs 2500. The offer currently offers a single plan priced at Rs 4,425 (excluding GST), which gives users access to 100 Mbps internet. speed for a period of 6 months. However, whether this speed asymmetry applies to both upload and download has not been disclosed.
Closing the Connectivity Gap with Airtel Xstream AirFiber
Airtel Xstream AirFiber is poised to become the leader in India's 5G Fixed Wireless Access (FWA) sector. To serve consumers who are deprived of traditional fixed-line Internet connections, this innovative solution is a potential game-changer. Given the complex and challenging task of laying fiber networks across the country, Airtel's Xstream AirFiber addresses the connectivity gap, providing a viable and high-speed internet option for users living in areas without fiber coverage.
As Airtel's pioneering AirFiber service continues to chart its course in India's tech landscape, expectations are rising for the gradual expansion of this innovative solution, which will potentially change the way millions of people access the digital realm.
Follow TelecomByte for the latest Tech News, also keep up with us on Twitter, and Facebook.