New features are launched by the instant messaging app WhatsApp to facilitate its users so that the user does not have any problem in using WhatsApp. But despite so many updates and new features, the desktop user of WhatsApp used to complain about why audio and video calling cannot go through WhatsApp Web mode.
To overcome this problem of the user, the instant messaging app will soon be given a new audio and video calling feature for the desktop user of WhatsApp. Explain that the audio and video feature is already present for mobile WhatsApp users of Android and iOS.
Audio-video calling facility will be available on the big screen
According to an online report, the instant messaging app desktop app has started rolling out the audio and video calling feature for the user, allowing users to make audio and video calling on the big screen of the big laptop. . However, this feature has been released for a very limited user. Also for some beta users, the new feature of the messaging company has started rolling out. According to the report, the user will have to connect the phone to WhatsApp-Web mode to make audio and video calling from desktop mode as before. Only after this, audio and video calling can be done from the computer's root.
New app will come for desktop
A new feature is being worked out by the instant messaging app, which allows users to share videos with friends and mute videos before posting status. The company is developing a muted video feature, which has been seen in the beta update. A screenshot in this matter has been shared by the WhatsApp feature tracker.
In this, the option of trimming the video can be seen along with muting the video. At the same time, social media reports have claimed that a separate application for desktop can be offered by WhatsApp. After this, the user will not have to pair with the phone to run the App on the desktop. The rollout of advanced wallpapers has been initiated by the company. This feature allows the user to place different wallpapers on each chat.
The report suggests that the company is providing this new feature only to a few beta testers. However, it also claims that the feature is a priority and other beta testers can also look forward to getting the update very soon. In terms of the update for the stable version of the application, WhatsApp is expected to launch it for everyone in the coming weeks.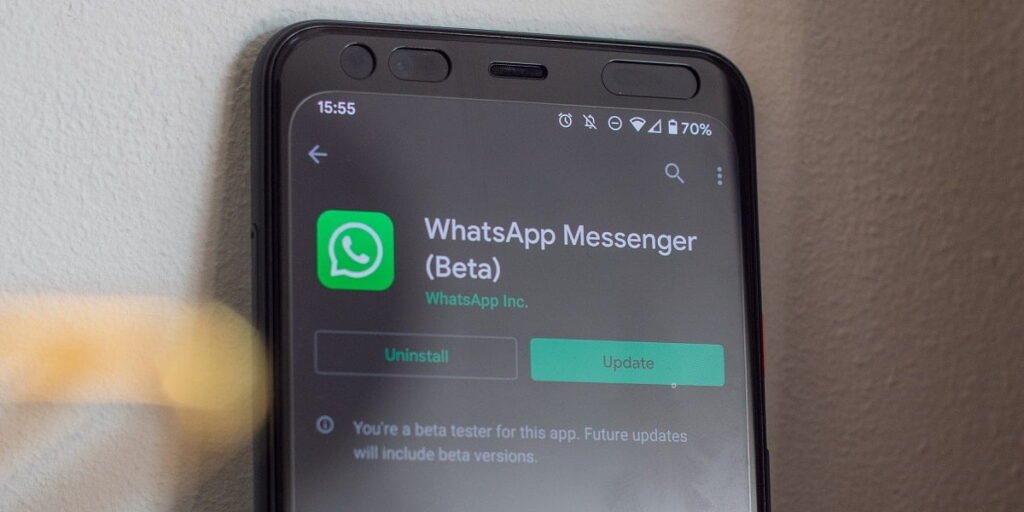 With the support for video and audio calling on the WhatsApp-Web client, the platform will be able to rival other prominent video conferencing options in the market such as Zoom, Microsoft Teams, Google Meet, and others which rose to prominence due to a shift towards a work from home environment.
Follow TelecomByte for the latest tech news, also keep up with us on Twitter, and Facebook.