Vodafone Idea and Airtel have decided to hike tariffs from Dec 1 after they posted historic losses on account of AGR dues.
The Ongoing telecom disaster is set to hit the customers hard with two of the country's largest telecom operators Vodafone Idea Limited (VIL) and Bharti Airtel (Airtel). Both the companies have recently posted historic losses on account of provisioning for adjusted gross revenue (AGR) pending dues which need to be paid to the Department of Telecommunications and now they have decided to hike tariff with effect from December 1.
Both VIL and Airtel did not announce the substantial hike that is expected to be worked out between now and December 1.
Bharti Airtel said in a statement,
The telecom sector is highly capital intensive with fast-changing technology cycles that require continuing investments. It is, therefore, extremely important that the industry remains viable to support the vision of Digital India, Accordingly, Airtel will appropriately increase price offerings in the month beginning December.
Vodafone Idea said in a statement,
Vodafone Idea will suitably increase the prices of its tariffs effective 1 December 2019, the mobile data charges in India were by far the cheapest in the world even as the demand for mobile data services continues to grow rapidly.
Indian telecom operators have the lowest average revenue per user worldwide with Vodafone Idea's subscriber revenue nearly Rs 105 per month. In October, Bharti Airtel has already forecasted mobile services tariffs were unsustainable in the present scenario and it needs to be increased.
The Supreme Court on October 24, sustained the description of Adjusted Gross Revenue (AGR) initiated by the Department of Telecommunications (DoT), putting an end to a 14-year old legal battle between telecom operators and the Government.
This comes as a major upset for telecom operators as they will have to pay out a massive ₹92,000 crores of past dues at a time when they are already dealing with debt pressure and reduction in revenues. Telecom operators have asked for a minimum of six months to pay their AGR dues. The apex court said it will consider their request.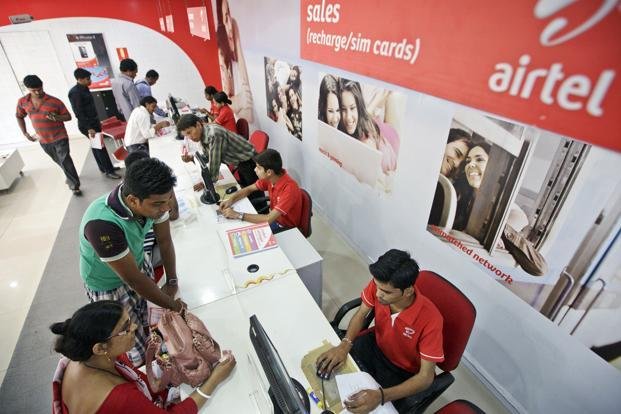 "The acute financial stress in the telecom sector has been acknowledged by all stakeholders and a high-level Committee of Secretaries (CoS) headed by the Cabinet Secretary is looking into providing appropriate relief, the telecom operator mentioned.
The telecom operator has shown their commitment towards the vision of Digital India by continuing to provide seamless mobile services to customers across India.
"VIL will continue to actively invest in making its network future-fit by embedding new-age technologies and launching new products and services to cater to the evolving needs of its over 300 million customers," India's largest telecom operator Vodafone Idea Ltd has added.