BSNL has launched a new prepaid plan under which users can avail 2GB daily data for 300 days.
Bharat Sanchar Nigam Limited (BSNL) has recently been attempting difficult to make strides its offering to draw in more subscribers. In a bid to come to the frontier of the ongoing tariff war, BSNL is offering various recharge pack to fulfill unlimited mobile internet requirement of subscribers. STV Rs 998 offers 2GB of daily mobile internet data to its prepaid customers along with a free subscription to BSNL Tunes for two months with a validity of 300 days. The new STV 998 plan is available for Chhattisgarh, Chennai, Damman and Diu, Dadra and Nagar Haveli, Gujrat, Goa, Haryana, Kerala, Lakshadweep, MPCG, Maharashtra, Odisha, Pondicherry, Rajasthan, Tamil Nadu, Uttarakhand telecom circles of BSNL India.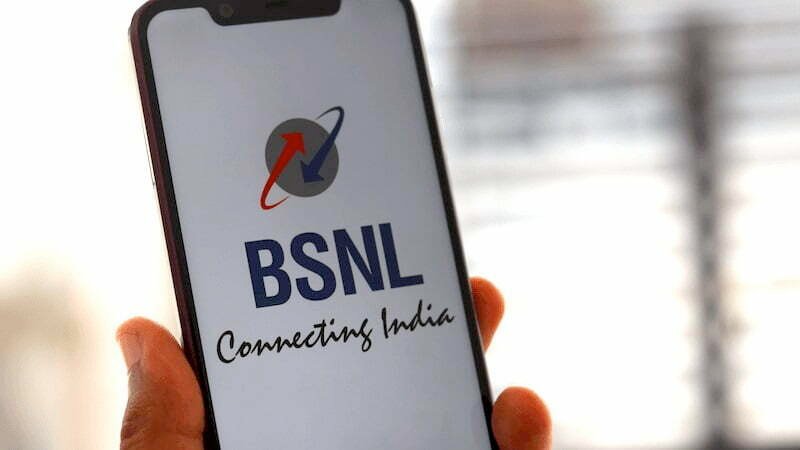 BSNL has listed on its website about the new STV 998 data-only plan. Under this plan with a validity of 300 days, users can avail of the facility of 2GB mobile internet data. Explaining this plan details, the company has mentioned only benefits for mobile internet data and does not bundle with any voice rate cutter or free SMS. Along with the recharge, BSNL has also bundled a free personalized ring back tone known as caller tunes, giving users the ability to change unlimited songs for 2 months. The company has mentioned the validity as 240 days and extra 60 days which turns to be 300 calendar days if the subscribers are recharging on or before December 31, 2019.
Recently, BSNL introduced STV 118 unlimited plan that offers unlimited calls to any network and with mobile data benefits. This means the Rs 118 prepaid plan that offers 28 days validity, unlimited calls to any network, unlimited national roaming calls including MTNL network in Mumbai and Delhi circle, 100 SMS messages per day, and unlimited mobile data with high speed of 0.5GB and up to 40Kbps of speed after consumption of 0.5GB. The daily data benefit will total to 14GB for 29 days from which the company will add 0.5GB on a daily basis.
As of now, BSNL is providing its service in 20 telecom circles, while MTNL operates for Mumbai & Delhi telecom circles only. Once the merger process has been completed, it seems there will be only one state-run telecom operator and it could be under the brand name of BSNL and for MTNL customers, they might have to migrate to BSNL. Till now, we have no official confirmation on the Road-map of the merger and the Brand name and subscriber base, but the initiative from BSNL by offering free voice calls will definitely attract the consumer.
BSNL Merger With MTNL
BSNL and MTNL have reported profit which was way back in 2009, and since then, both of the telecom operators are loss-making Public Sector Undertakings (PSU). The government of India lead by Mr. Narendra Modi recently shown a merger plan for BSNL and MTNL, and it is said that MTNL will act as the subsidiary of BSNL Operator. Continuation of the revival plan, the government will also add Rs 29,937 crore for both the telecom operator to make them compete with India's private telecom operators by 2020.
The Government will also issue a 4G spectrum at year "2016" spectrum price to BSNL  and its' already confirmed that BSNL will deploy 60,000 4G sites in the next 15 months, which means India will now have a 4G battel among BSNL vs Other telecom operators.