The revamped mobile number portability (MNP) or port out rules aim to makes the entire process faster and simpler, cutting the migration process to two days.
Telecom Regulatory Authority of India (TRAI) has announced a new date for the implementation of the revised mobile number portability (MNP) rules. These rules were declared in the last year of December, nearby other modifications within the Mobile Number Portability (Seventh Alteration) Directions, 2018 (9 of 2018). Whereas the corrections to ease portability from one telecom operator to another have been concluded, it has taken TRAI over a year to induce it implemented. The authority has directed to telecom operators for thorough testing and fix of any issue which may arise before the new MNP rules come into effect.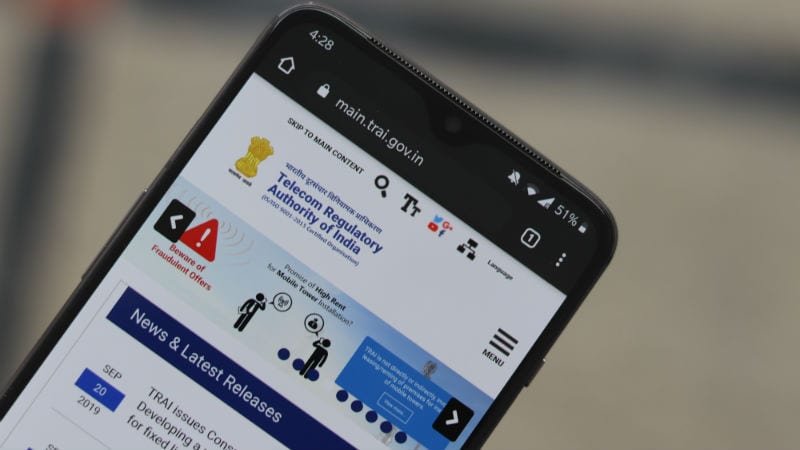 The Telecom Regulatory Authority of India (TRAI) has issued the Telecommunication Mobile Number Portability (Seventh Amendment) Regulations, 2018 (9 of 2018) on 13th December 2018. As per these regulations, and subsequent notifications, the revised Mobile Number Portability (MNP)process is scheduled to be in force effective from November 11, 2019.
This regulation will enable a subscriber to switch their telecom operators in just two days if changing the operator for the same circle and to change the operator from other circles, it will take five days. As per the earlier notification issued by TRAI, the new rules were expected to be effective from November 11, 2019, but it was postponed due to some technical issues observed from telecom operators and MNP service providers.
TRAI has mentioned in an official statement,
As per the discussions taken place during the meetings with Mobile Number Portability Service Providers (MNPSPs) and Telecom Service Providers (TSPs) on 21st October 2019 and 31st October 2019, it is imperative that robust testing of the systems of TSPs and MNPSPs should be completed successfully before migration to the new process so that the subscribers are not inconvenienced due to system-related issues.
New MNP Rule Defined by TRAI
Individual porting requests of Intra-Circle (within the same state) will be completed in 3 working days; whereas the porting requests of Inter-Telecom Circle (Outside of the current Telecom Circle) nature and all porting requests under corporate category (both same and other states) will be completed in 5 working days. For example – Porting request of the mobile subscriber 'X' (individual) of Karnataka Telecom circle who wants to change his operator within Karnataka telecom circle will be completed in 3 working days, whereas the service request of a person 'Y' (individual) who wishes to port his mobile number from Karnataka telecom circle to Delhi telecom circle service area will be completed in 5 days).
The validity of UPC as per the new process will be 4 days for all Telecom Circles, excluding the Telecom circles of Jammu & Kashmir, Assam, and North East, where the validity of UPC will still be 30 days.
Currently, all telecom operators are offering much-excited offers to ring-fencing their subscriber lifecycle but are completely a choice of a subscriber in terms of various offers, quality of service, network coverage and stability. The current MNP process is quite a time taking which is an approximately eight-day activity that can be quite unfavorable for subscribers.