Since Broadcasters have reduced their cost, The subscribers are now getting benefits on Base Pack and Add-On-Packs
TATA Sky is now leading India's DTH subscriber base. All the customer-oriented plans and offers from the company have made a difference amongst the other operator and now the company is climbing to be the best for subscribers. There are many more offers, promotions, and discounts that are now being promoted by TATA Sky for their subscribers. Moreover, being the festive season, TATA Sky has rolled out massive uncommon promotions for the subscribers. With this latest move, TATA Sky's base packs, regional and sports add-on packs have gotten a temporary rebate.
It is additionally worth noticing that TATA Sky was India's first operator who has introduced the festive price cut on the channels from broadcasters to the subscribers. Presently offering the new discount on these channels packs, the subscribers would be able to enjoy a much better subscription on their subscription package.
TATA Sky Base Pack Revision
The Primary category of packs that have got a discount from TATA Sky includes the Base packs which is a limited period offer of the Festive period. The revision in the base pack found in the TATA Sky's Regional pack. For case, Tamil, Kannada base packs which were having a subscription monthly fee Rs 383.50 is now available for Rs 375.24. Essentially, the Tamil Premium Sports English Pack will be available from Rs 634.52 rather than Rs 642.78.
Within the long list of base packs which have gotten a markdown within the promotional period, Tata Sky has recorded numerous packs like Telugu Kannada Basic, Telugu Malayalam Basic, Kannada Malayalam Basic, Kannada Malayalam Basic HD, Malayalam Premium Sports HD, Telugu Kannada Premium Sports English, Hindi Starter Pack, Telugu Smart Pack, Odia Smart pack, Tamil Metro, Telugu Metro and many more.
TATA Sky Regional and Add-On Pack Revision
The regional and add-on packs from TATA Sky has also got a markdown in this period. Now the regional and add-on packs are not costly just like the base packs which are known to be an add-on arrangement. But, instep, the add-on packs come with few particular channels which subscribers can include on the top of their subscription pack. Discounted channels from the add-on package includes Kids Mini, Sports 1, Sports HD, Regional categories from Telugu, Tamil, Kannada Regional mini, Bengali Regional and Mini, along with few HD packs which have received a slight price reduction and channels including, Tamil Regional HD, Malayalam Regional HD, Malayalam Regional Mini HD.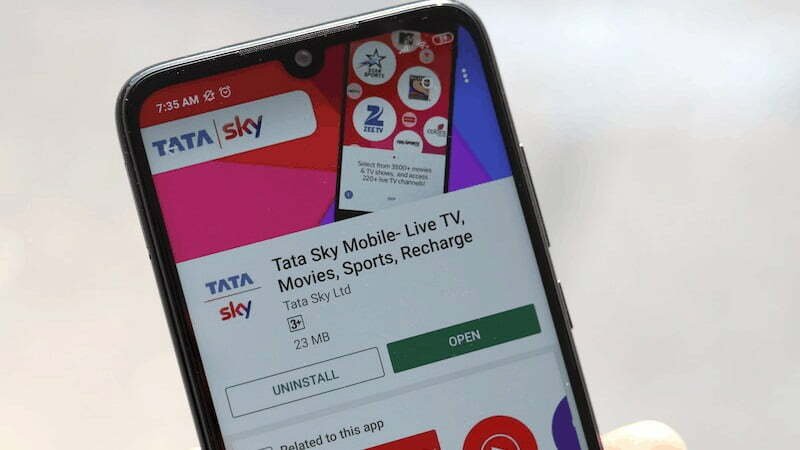 To be noted, Broadcasters have extended the discounts to the subscribers and TATA Sky is the first operator who is extending them to their subscribers. As part of the festive promotional period from the broadcaster, many channels from broadcaster including Viacom18, Star India, Sony Pictures Network India are on discount. These channels are popular SD channels like Star Plus, Colors, Colors Kannada, SET, Sony SAB and more.
We have seen a reduction of price by Rs 7 as these channels were available at Rs 19 and post revision on the channel pricing, now they are available at Rs 12 per month for the subscriber. With this, the new promotion, TATA Sky subscriber will surely save money from the monthly DTH subscription from the base and add-on packs.