BSNL has extended unlimited free voice calls even-if you are in MTNL circles like Mumbai and Delhi
BSNL (Bharat Sanchar Nigam Limited) and MTNL (Mahanagar Telephone Nigam Limited) have recently received relief from Cabinet with approval to merge both the entity as a one and it seems we can see the changes very shortly starting from now. While the merger has been planned to happen in the coming months, BSNL has announced by providing free voice calls to MTNS customers in Mumbai & Delhi Circle. Now the plans from BSNL like Rs 429, Rs 485 and Rs 666 now offering a free voice calling to MTNL network also. BSNL has extended this offer for MTNL right after the announcement of the merger between the two state-run telecom companies.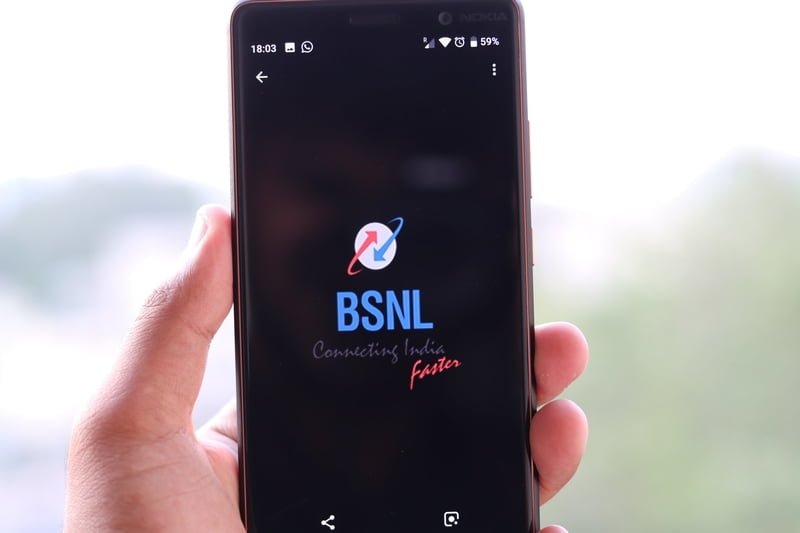 As of now, BSNL is providing its service in 20 telecom circles, while MTNL operates for Mumbai & Delhi telecom circles only. Once the merger process has been completed, it seems there will be only one state-run telecom operator and it could be under the brand name of BSNL and for MTNL customers, they might have to migrate to BSNL. Till now, we have no official confirmation on the Road-map of the merger and the Brand name and subscriber base, but the initiative from BSNL by offering free voice calls will definitely attract the consumer.
BSNL has a surplus of prepaid plans under its belt and most of them do not offer unlimited voice calling when you're in Mumbai and Delhi circles because MTNL operates in those circles. According to the latest information available on the BSNL website, BSNL's three popular prepaid plans- Rs 429, Rs 485 and Rs 666 will now offer free voice calls to MTNL mobile customers as well. For example, you're a BSNL customer on Rs 429 prepaid recharge, and now, you can make free voice calls to MTNL customers as well for Mumbai and Delhi circle.
But unfortunately, BSNL is still controlling the voice calls to 250 minutes per day. BSNL has mentioned –
Unlimited voice facility including MTNL network in Mumbai and Delhi with FUP (Customer using more than 250 minutes outgoing minutes [(local+STD+outgoing Roaming) (On-net/off-net) as per Unlimited recharge benefits] in a day will be charged at base plan tariff, after consumption of 250 minutes for the rest of the day till midnight 0.00hrs.)
As of now, only three plans are offering unlimited calling to MTNL network, but surely, we're expecting other plans to be extended to become part of this scheme very soon. It's a decent start from BSNL because the merger will start once the revival package reaches to both BSNL and MTNL.
BSNL Merger With MTNL
BSNL and MTNL have reported profit which was way back in 2009, and since then, both of the telecom operators are loss-making Public Sector Undertakings (PSU). The government of India lead by Mr. Narendra Modi recently shown a merger plan for BSNL and MTNL, and it is said that MTNL will act as the subsidiary of BSNL Operator. Continuation of the revival plan, the government will also add Rs 29,937 crore for both the telecom operator to make them compete with India's private telecom operators by 2020.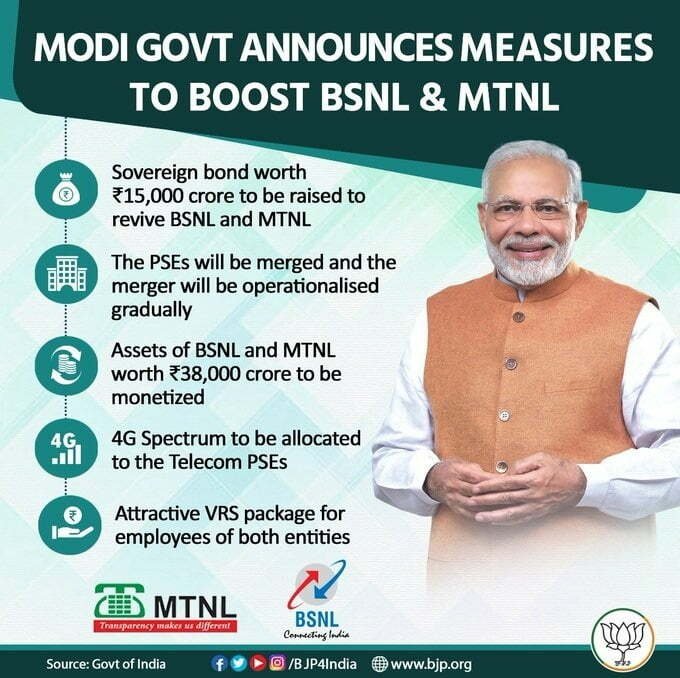 The Government will also issue a 4G spectrum at year "2016" spectrum price to BSNL  and its' already confirmed that BSNL will deploy 60,000 4G sites in the next 15 months, which means India will now have a 4G battel among BSNL vs Other telecom operators.