Microsoft has introduced the Windows 11 SE operating system at the Reimagine event. It supports third party apps like Zoom. Apart from this, Surface Laptop SE has also been showcased, which is priced in the budget range. It has a big screen with a strong processor.
Microsoft has launched Windows 11 SE, the Lite version of Windows 11, at the Reimagine event. It has been specially designed for the students. Many features have been removed in this, while many apps have been added. Apart from this, a laptop has also been introduced, which is named Surface Laptop SE. This entry-level laptop has a 1MP camera, 11-inch screen, and a powerful processor. Its price is $ 249 (about Rs 18,461). This laptop will give tough competition to devices like Chromebook.
Windows 11 SE
Microsoft has specially introduced the Windows 11 SE operating system for the students. The company has removed features like multiple snap layouts and widgets from it, which will not distract the attention of the students. Apart from this, automatic data backup facility has been provided in Windows 11 SE. With the help of this, students can easily access the data even from home. Along with this, Office, Team, OneNote, Minecraft, and Flipgrid have also been given a place in it.
Interestingly, Windows 11 SE also supports third-party apps like Zoom and Chrome. With this schools can easily configure what they want to install on the system and when they want to upgrade these apps.
Microsoft has said that Windows 11 SE is designed for low-cost devices. Companies like Asus, HP, Dell, Acer, and Lenovo are working on laptops that support Windows 11 SE, which will be launched soon.
Surface Laptop SE
The Surface Laptop SE laptop is Microsoft's dedicated product for students and schools and will only be sold as such. The company has not announced a specific launch date for its as yet but has hinted at its arrival in early 2022.
Powered by Windows 11 SE, Surface Laptop SE comes as an entry-level laptop that retains some of the elements of the Surface Laptop Go, like the keyboard and the trackpad. The device features an all-plastic built and will come with standard screws at the base so that the IT admins in schools can replace corrupt components easily. Microsoft will also sell spare parts to schools for this ease of reparability.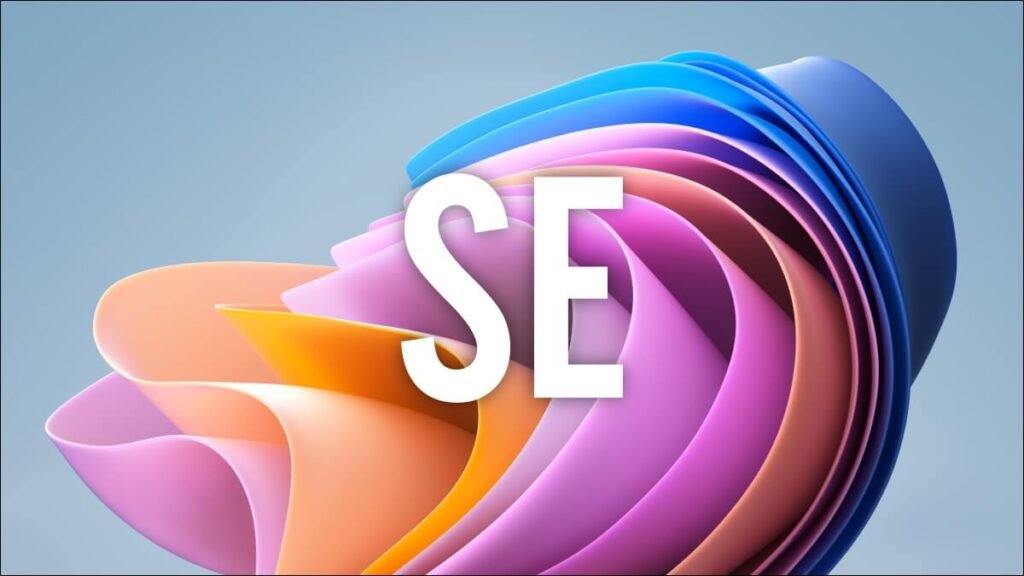 As for its specifications, the Surface Laptop SE comes with an 11.6-inch display that sports 1366×768 pixels resolution and a 16:9 aspect ratio. It is powered by Intel Celeron N4020 or Celeron N412 and comes with an option of 4GB RAM or 8GB RAM along with 64GB or 128GB of storage.
Connectivity on the Surface Laptop SE includes one USB-A port, one USB-C port, a DC connector, and a 3.5mm headphone jack. The laptop also comes with a 1-megapixel camera at the front for video calls.
Follow TelecomByte for the latest Tech News, also keep up with us on Twitter, and Facebook.