Mi TV LUX Transparent TV is the world's first transporter and by far the most exclusive TV. The sale starts on August 16.
Xiaomi company has introduced a special type of transparent TV on the occasion of its 10 years of completion. It has been launched in the Chinese market under the name Mi TV LUX OLED Transparent edition. Its price is 49,999 RMB (about 5.37 lakh rupees). The official sale of Mi TV LUX OLED Transparent TV will start in China from 10 am on August 16. It is the world's first transparent TV, which is being mass-produced. Mi TV LUX OLED Transparent TV is like plain glass, which can be seen through. Until now, this type of TV was only seen in science fiction films.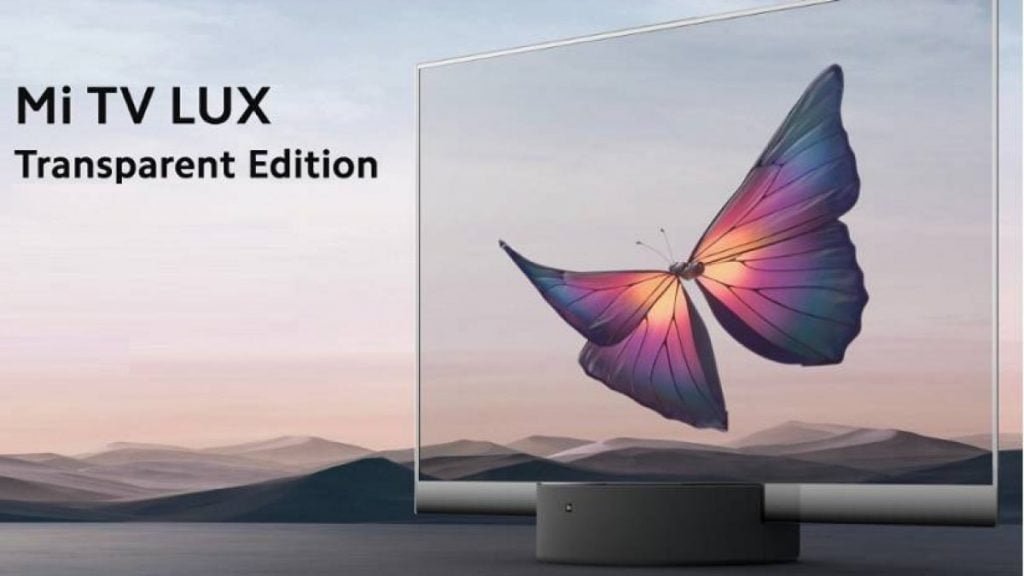 Specification of Mi TV LUX OLED Transparent TV
The futuristic design is given in Mi TV LUX OLED Transparent TV. It will be a 55-inch transparent OLED panel smart TV. Rich black and unmatch brightness are being offered in it. The TV 10 bits panel display comes with 1.07 billion color combinations and an extra-wide color spectrum. The 120-inch refresh rate and 120Hz MEMC technology are being offered on the TV display.
Mi TV LUX OLED Transparent TV has an AI Master Smart engine, which will come with the MediaTek 9650 chipset. The TV will be custom made MIUI based. Dolby Atmos' support will be provided on TV for sound. The TV will come in a 5.7mm ultra-thin body. This TV will come with a rectangular screen and a round base, which will give a feel of excellent experience. TV will have Always On Display, with the help of which TV can be used as a gallery and printing.
"For Xiaomi, Mi TV Lux Transparent Edition is also a major exploration of future TV forms," Xiaomi said in a statement. "When Mi TV LUX Transparent Edition is turned off, it looks like a mere glass display. The pictures it displays seem to be floating in the air, merging the virtual and the real to bring an unprecedented visual experience."
In connectivity option, Mi TV Lux Transparent Edition ships with dual-band Wi-Fi, Bluetooth v5.0, three HDMI ports, two USB ports, an AV port, along with an option for Ethernet port. It operates on MIUI designed for TVs and has a built–in-app store. In terms of dimensions, it measures 750×1227.50mm without the base while the height of the TV increases to 823.11mm with the base. The overall weight of the Mi TV Lux Transparent Edition is 24.96kg. It is just 5.7mm thick.