The four new Bharat Fiber Broadband Plans of BSNL, Offering high-speed data. The starting price of these plans is Rs 499. In these plans of BSNL, users will get the subscription of Disney plus Hotstar along with the data.
The state-run telecom company BSNL has launched four new broadband plans to give a tough competition to Jio and Airtel. These plans are Rs 449, Rs 799, Rs 999 and Rs 1,499. In all these plans, consumers will get high-speed data with calling. Not only this, with these broadband plans, consumers will also be subscribed to Disney Plus Hotstar. So let's take a look at these new broadband plans of BSNL.
BSNL Fibre Basic Broadband Plan at Rs 449: Benefits Detailed
Starting from Rs 449 Bharat Fiber broadband plan, it has been named 'Fiber Basic' and offering 30 Mbps speeds up to 3.3 TB or 3300GB. After the FUP limit, speeds will be decreased to 2 Mbps. This plan will be valid across all the circles except Andaman & Nicobar region. Having said this, BSNL users option this plan will also get an unlimited voice calling benefits to any network within India via its Landline service.
BSNL Fibre Value Broadband Plan at Rs 799: Benefits Detailed
The second plan from the BSNL Bharat Fiber is the Fibre Value plan of Rs 799 per month and offering 100 Mbps of internet speed till 3300GB or 3.3TB. Subscribers will also get free access to landline service for calling and post-consumption of 3.3TB, broadband speed will reduce to 2 Mbps. BSNL has not added any long-term plan options for this newly launched plan. The company has set the minimum hire period for all plans as one month.
BSNL Fibre Premium Broadband Plan at Rs 999: Benefits Detailed
The company has named this plan as a Premium Bharat Fiber Broadband plan which costs Rs 999 per month and this can compete with the Reliance JioFiber plan of Rs 999. The company is offering a broadband speed of 200 Mbps and that is up to the consumption of 3.3TB or 3300GB. After consumption of the FUP limit, the internet speed will reduce to 2 Mbps. While comparing this with JioFiber, Reliance JioFiber is offering 1 Mbps speed after FUP whereas BSNL is offering 2 Mbps. So far, BSNL is not offering any long-term option for this plan and the subscribers also get unlimited voice calling benefits.
BSNL Fibre Ultra Broadband Plan at Rs 1,499: Benefits Detailed
Lastly, we have the BSNL Bharat Fiber Ultra-broadband plan that costs Rs 1,499 per month and also comes with 300 Mbps speeds. This is the most premium offering from BSNL ever as the company is currently offering maximum speeds of 200 Mbps in several cities. It will be interesting to see the speeds offered by this plan. In recent times, we have seen BSNL removing the 200 Mbps broadband plan in several cities.
The 300 Mbps has a different 4000GB or 4TB FUP limit, 4 Mbps after FUP speeds and also comes with unlimited calling benefit. And yes, the BSNL Bharat Fiber Premium and Fibre Ultra plans will also offer Disney+ Hotstar Premium membership. If a customer opts out from the two plans, the OTT subscription will also be cancelled, unless if he/she chooses to migrate to SuperStar300 and SuperStar 500 broadband plans.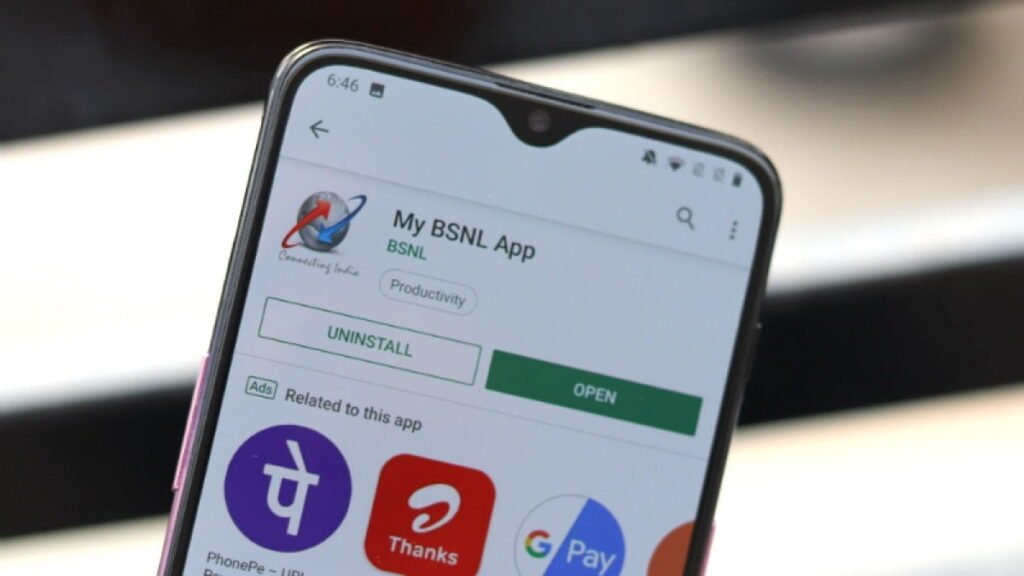 Notably, BSNL has launched a new broadband plan on a promotional basis in those telecom circles where competition is high. All these new broadband plans will be valid for 90 days from October 1, after which the company can remove them from its platform or it can increase their availability.