Tata group has geared up to take a direct competition from Reliance Jio. For this, the Tata group will take the support of TCS. TCS is a global company and has a distinct identity in the world of information technology.
The Tata group had made strides in the field of mobile service with CDMA or GSM technology, but it was probably a haphazard attempt. This was the reason why Company may had to withdraw from it. Now once again Tata is set to enter the fray with the 5G network, in which it will harness the power of Tata Consultancy Services or TCS. This time the group will utilize the opportunities spread in the field of telecom networks and technology in India as well as in the global market.
Recently, Tata Sons subsidiary Finvest has acquired 43.3 per cent in Bengaluru-based telecom equipment maker Tejas Networks for Rs 1,850 crore. It also announced that it would buy another 26 percent of the capital through an open offer. The group's acquisition of a telecom equipment maker with R&D expertise (half of Tejas employees are in R&D) is part of a broader strategy. However, in this segment, Tata will face tough competition from Reliance Jio, Sterlite Technologies, Tech Mahindra and HFCL, which are already competing on the $100 billion global market for 5G networks and broadband equipment.
The fundamental differences in the new 5G network
Of the cost of the new generation 5G network, 70 per cent will be for software and system integration, while the rest will be for hardware. Earlier this ratio was inverted, so Indian IT companies now see an opportunity. O-RAN will be based on open standards, not proprietary platforms, so that operators can source individual components from a myriad of companies, increased competition and low prices.
The savings in capital cost can be up to 30-40 per cent. But holding the disparate elements together requires a systems integrator, which again provides IT companies with the opportunity to leverage their potential as service providers for global corporations for decades.
TATA Group Strengthening into Tejas framework
If software development builds on the traditional strengths of TCS, it needs a hardware manufacturer that can manufacture radios, base station controllers, network cores, etc. Tejas fits into this framework. The added benefit is that the two are already collaborating. State-owned ITI has partnered with Center for Development of Telematics (C-DOT) for Core.
For proof of concept, Tejas has tied up for 4G RAN base station, BSNL and 4G network. It also has tie-up with the Tata Group for systems integration. As a state-owned company, ITI has 20 per cent of the BSNL 4G contract reserved for it. Sources say the Tata group, which has bid for the contract on its own, has roped in Tejas as a partner for the radio base stations and C-DOT for the core.
In addition, Tata has developed the O-RAN 5G radio as well as standalone and non-standalone cores, which can be manufactured by Tejas. Tejas has applied to the government to be eligible under the Production Linked Incentive Scheme, under which it will get 4-6 per cent incentive on the sale of telecom equipment. However, this would require an additional investment of at least Rs 100 crore.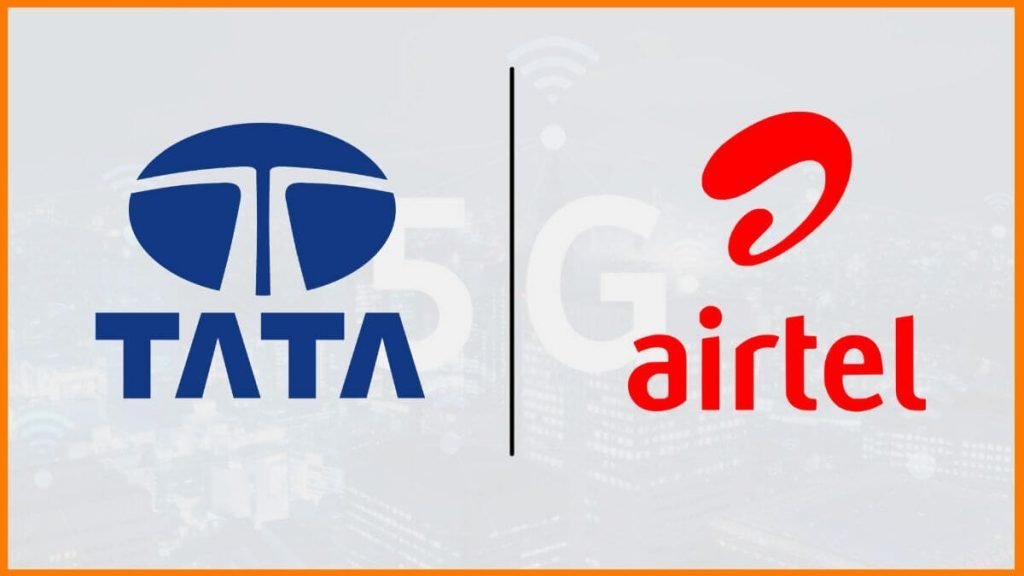 TCS ties up with Bharti Airtel
The Tata group also needs an Indian telecom partner to test its equipment and network offerings. For this, TCS has tied up with Bharti Airtel. The collaboration between TCS and Airtel aims to use O-RAN to roll out networks and solutions to Airtel and then to the rest of the world.
TCS has been contracted to provide system integration and software support. According to a senior Airtel executive, if you can show that the network works with different terrains and climates in a complex country like India, then it will be sure that you can be successful in any country. An operator partner the size of Bharti Airtel will make it easier for the Tata group to match up with Reliance Jio, which has publicly said it will sell its 5G technology to the world after a trial run in India. But many industry experts in the business are skeptical. India has a new opportunity to capture the void left by China.
Follow TelecomByte for the latest Tech News, also keep up with us on Twitter, and Facebook.