The official Vodafone Idea Twitter handle announced the unlimited calling facility for all of its new prepaid plans.
Vodafone Idea had recently announced new unlimited plans earlier this week, but it came with a surprise where the telco increased the price of the existing plans and imposed a FUP capping for voice calls to other networks. The affordable unlimited plans were capped with a voice calls at 1,000 minutes, while the expensive long-term plans were having the FUP of 3,000 minutes. Following to Airtel's footprint, Vodafone Idea has also removed the FUP limit on voice calls for its unlimited prepaid plans, which means Vodafone Idea prepaid subscribers can now make unlimited voice calls to any network without any fear about free minutes limits.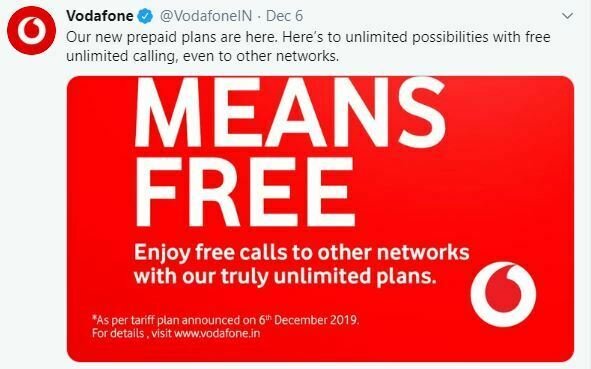 Vodafone India's official twitter handle announced its unlimited calling facility for all of its new prepaid plans. The idea also tweeted separately that customers who opt for any of the new unlimited prepaid plans can also enjoy free voice calling to all networks across the country without any burden of any FUP limitation.
Earlier, Airtel also rolled-back the FUP can on voice calling to all unlimited plans offered by the company. Now, Reliance Jio is the only telecom operator that still limits the number of minutes for free voice calls to other networks and also charging Rs 0.06 paise per minute post completion of the free minutes.
Vodafone Idea has recently announced new unlimited prepaid recharge packs with 28 days, 84 days and 365 days of validity earlier this week. Following the price hike, the new unlimited plans are starting from Rs 149 and goes up to Rs 399 with a validity of 28 days. As for the unlimited plans with 84 days validity, the company starts Rs 374, while the highest plan goes up to Rs 699.
The annual unlimited plans with a validity of 365 days are priced at Rs 1,499 and Rs 2,399. The Rs 1,499 plan offers unlimited voice calling minutes, 24GB of data for the entire duration, and a total of 3,600 SMS messages. Vodafone Idea's Rs 2,399 plan offers unlimited voice calls, 1.5GB of data per day, and 100 daily local and National SMS.
The price hikes came after first among a war between the telcos, which was then worsened by the Supreme Court's verdict on the Adjusted Gross Revenue (AGR) dispute. The financially-strained telecom sector is sitting on a debt of more than Rs 7.5 lakh crore and was further stressed following the recent adverse Supreme Court verdict asking telecom companies to pay dues to the government settling a dispute that lasted over a decade on the interpretation of Adjusted Gross Revenue (AGR).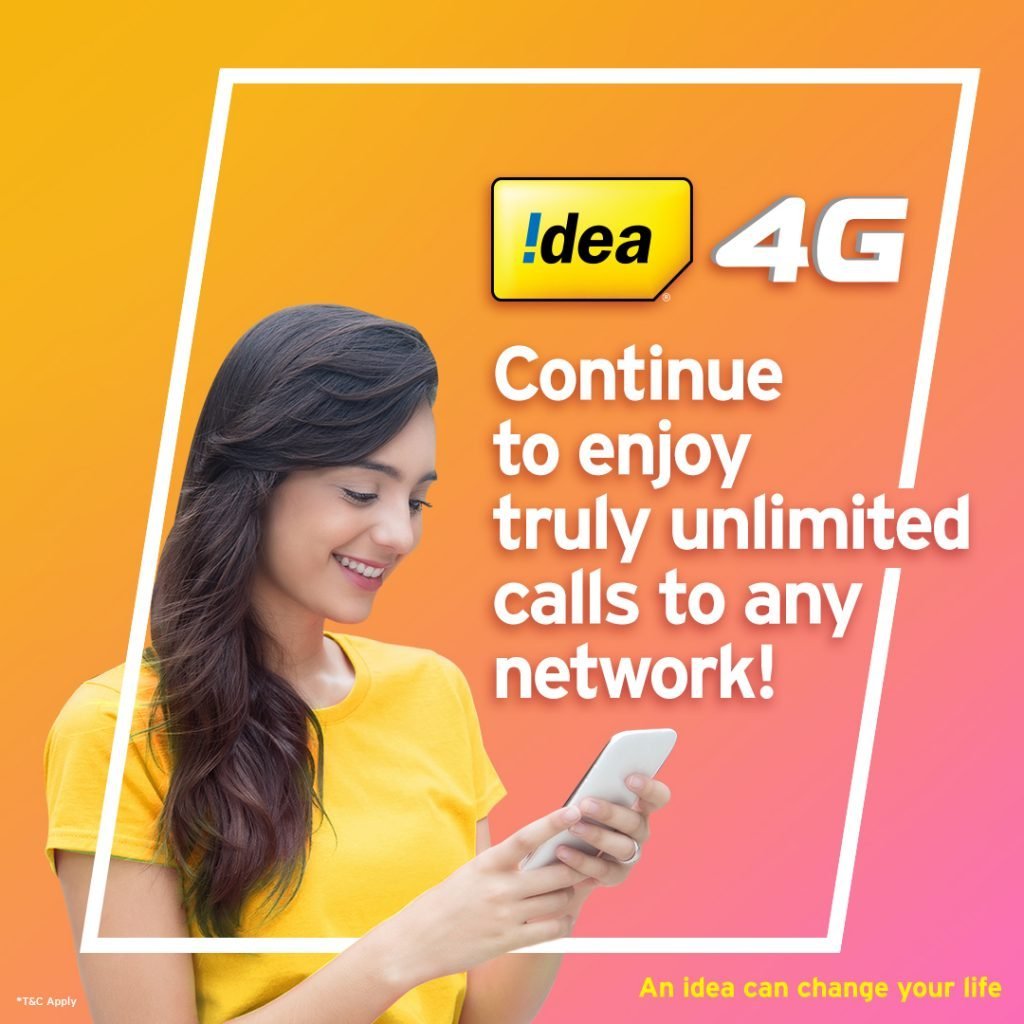 As per the SC verdict, telecom operators have to shell out a whopping Rs 92,000 crore in total in past dues a huge chunk of which is owned by Airtel and Vodafone Idea at a time when they are grappling with tough competition, debt pressure and shrinking revenues. After provisioning for AGR, Vodafone Idea posted a massive loss of the biggest loss in India's corporate history of Rs 50,921 crore in Q2 FY20. Airtel posted a net loss of Rs 23,045 crore.
Multiple telcos have filed review petitions with the court. This comes after the recent Cabinet decision cleared a two-year moratorium on spectrum payments but did not give any relief on the AGR front and the government announced in the Parliament that there is no consideration on its part to go for a waiver on any component of the Supreme Court's AGR order.