Broadband is the transmission of high-quality data of wide bandwidth. In its simplest form, it is a high-speed Internet connection that is always on.
Broadband Internet Connection: Due to an increased need for the internet for commercial, academic as well as entertainment purposes, Indians have been consuming 4G mobile data for quite some time. However, with the advent of new technology in wired broadband connectivity, a lot of heavy internet users have begun to prefer it over mobile data networks. This new and improved technology is the fiber optic broadband internet connection and many offices, as well as households, have begun to opt for this due to the many advantages of broadband internet connection. The sole reason for its soaring popularity is the super-high data transfer speeds. So let's take a look at how this new technology works.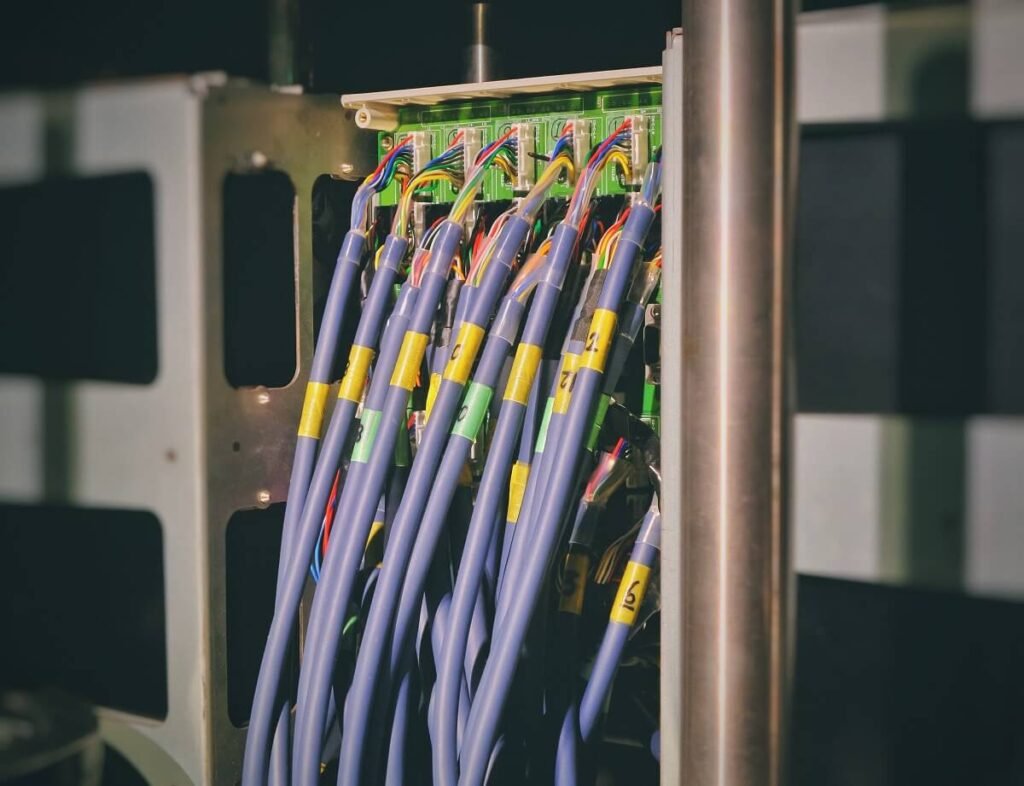 How does a Fiber Optic Broadband work?
A fiber-optic broadband internet connection works by using a modem that converts signals from a fiber optic cable and makes them readable for your computer if it is physically connected. If you are using a wireless router cum modem, the signal is broadcast wirelessly around you. This allows you to seamlessly connect your mobile or laptop to this wifi connection and enjoy super-fast 5G internet speeds.
Why is it better than mobile data?
The advantages of a fiber-optic broadband internet connection are many as compared to your regular mobile data network. If you have been using your mobile data hotspot to cater to all the internet needs of your family, then you may have noticed that the sluggish download speeds and limit on data usage can pose serious hurdles to both work and entertainment. Many mobile data plans allow just 1-4 GB of data download per day and then you have to resort to buying additional data packs from your mobile service provider.
Moreover, most mobile data plans today are offered on 4G networks, whereas broadband plans offer you a high-speed broadband internet connection. Such a broadband connection helps you enjoy unlimited high-speed downloads at any time of the day with no worries about excessive bandwidth traffic even during hours of peak usage.
Furthermore, when multiple devices are connected to a mobile hotspot, each device restricts the bandwidth available to the other connected devices. With a fiber-optic broadband internet connection, you can connect up to 60 devices at a time.
So let's understand the advantages of fiber optic broadband and discover why you need to switch to a broadband internet connection at the earliest!
Advantages of Fiber Optic Broadband Internet Connection
A fiber-optic connection has a dedicated line that can accommodate a larger bandwidth and higher speeds. Let us now look at the massive range of advantages that a good and reliable broadband internet connection, can provide to you and your family:
Convenience
The significant advantage of a broadband internet connection over a mobile data connection is that you do not need to keep wandering around your house looking for a place to get the highest data transfer speeds. With the broadband connection, you can sit in any corner of your house and access high-speed internet at your convenience.
Connection to Multiple Devices
You can connect multiple devices to the broadband connection and still enjoy undiminished download and upload speeds on all your devices. Another advantage of a broadband internet connection is that you don't have to undergo the daily trauma of your mobile phone battery being drained and in need of a constant recharge.
Speed
One of the most significant advantages of a broadband internet connection is the higher internet speeds. Broadband internet can provide download and upload speeds of 25 to 100 Mbps. Moreover, if you choose a fiber optic broadband connection, these speeds can go up to 1 Gbps! So a two-hour movie, which would take 30-40 minutes to download using mobile internet, would take just 4 minutes to download.
Reliability
A fiber optic broadband internet connection is also highly reliable and provides consistent internet speeds. Such a connection does not die out unexpectedly, killing your ongoing download or leaving your screen loading while streaming your favorite series. Whereas your mobile data connection can experience bandwidth crowding at times, reducing the resolution and dampening your streaming experience. It uses a fiber optic broadband line dedicated to providing non-throttled internet speeds to prevent such mishaps.
High-quality streaming
For people who rely on OTT platforms to enhance their entertainment experience, a high-speed and consistent internet connection is a necessity. The advantages of a broadband internet connection are that it allows for such streaming in super high definition. Such a connection allows you to stream in both HD and 4K resolutions seamlessly on multiple devices, and that too, simultaneously!
Low latency gameplay
Gamers always prefer a fiber optic broadband internet connection, over any other type of internet connection when playing online multiplayer games. This is because with a fiber optic broadband connection, you will not only have low-latency gameplay for a smoother gaming experience, but it will also be at the fastest frame rates supported by your device.
Conclusion
Considering the amazing advantages of a high-speed fiber optic broadband internet connection, it is time that you explored the possibilities offered outside of your limited mobile data plans at slow 4G speeds. The Fiber connection can transform your typical internet surfing into a more enhanced, sophisticated, and highly reliable internet experience.
Follow TelecomByte for the latest Tech News, also keep up with us on Twitter, and Facebook.