The Microsoft Surface Duo foldable smartphone will have an 11MP camera that can be used both rear and front.
Microsoft has announced the launch of its first foldable phone Microsoft Surface Duo. Microsoft Surface Duo will be launched in the global market on September 10. Users can get great display and camera support with a strong processor in this upcoming phone. Let us tell you that the company released the design of Microsoft Surface Duo in 2019.
Expected price
According to the reports, the price of Microsoft Duo will be $ 1,399 (about Rs. 1,04,600). This foldable phone can be purchased from the company's official site and e-commerce site.
Expected Specifications
According to leaked reports, users will get a 5.6-inch OLED display in this leading phone, which will have a resolution of 1800×1350. Which will become 8.1 inches after opening. Along with this, Corning Gorilla Glass will be given to protect the screen. Apart from this, an 11MP camera can be given in this foldable phone, which can be used for front and back.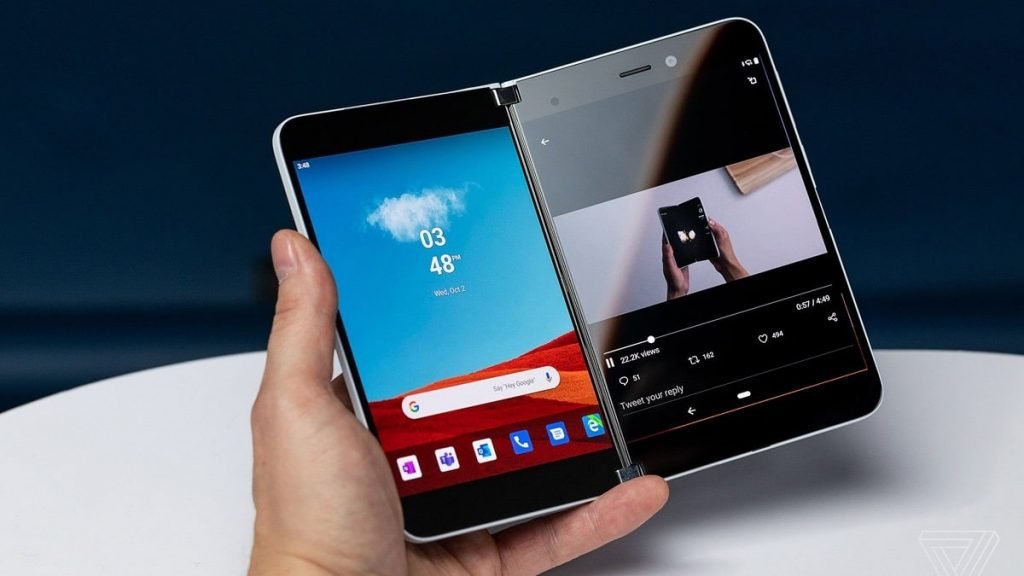 Talking about other features of Microsoft Surface Duo, the company can support 4G connectivity, Qualcomm Snapdragon 855 chipset, 6 GB RAM, and 256 GB storage. Apart from this, this upcoming smartphone can get a 3,577mAh battery with fast charging.
Microsoft Surface Duo will give a tough competition to Samsung Galaxy Fold. Talking about Samsung Galaxy Fold, its price is Rs 1,73,999. This phone has a 7.3-inch AMOLED display, which has a resolution of 1536×2152 pixels. After folding, the screen size of this phone becomes 4.6 inches. Also, 512 GB internal storage has been provided with 12 GB RAM for better performance. Apart from this, this phone has got the support of the octa-core processor.