WhatsApp keeps on making many big changes for its users. Emoji reaction is also one such feature that completely changed the face of the app.
WhatsApp is an app used by millions of people around the world. It also keeps on bringing many features for its users. One of these features is emoji reaction. With the help of this, you can react to your message. The app introduced the message reaction feature earlier this year for iOS, Android, and web versions. The feature is similar to the Reaction feature available for Instagram and Facebook, where users can react to messages individually or in group chats with emojis. Users can react to any message using emojis available on the virtual keyboard.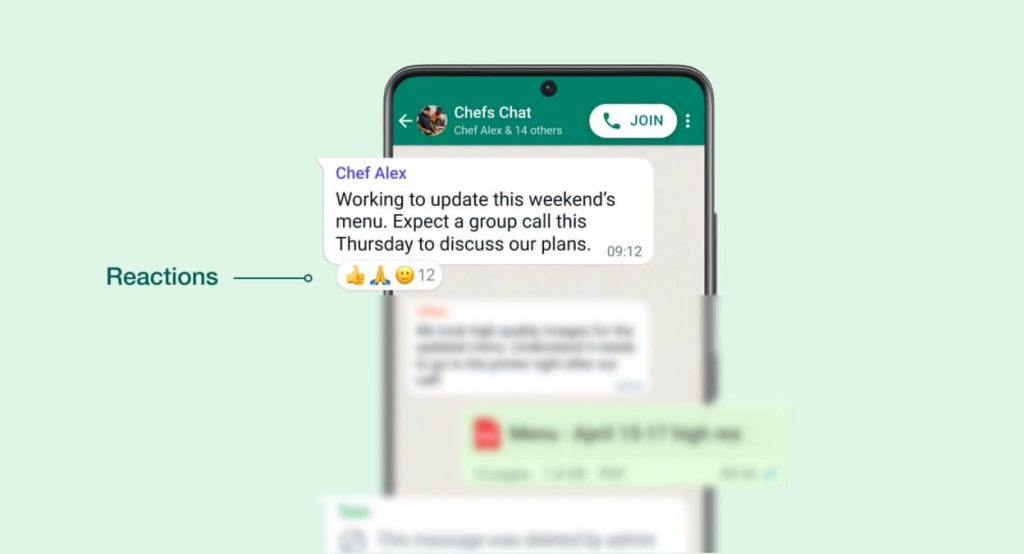 How the WhatsApp Reaction feature works
When you message someone, they can react to your message with some emoji. It gives you an opportunity to give an instant reaction to the message. When you give an emoji reaction to a message, WhatsApp sends the reaction information to your contacts.
But sometimes these reactions can bother you. Especially in the group, when many people react to your message at the same time, you keep getting notifications continuously. This can bother you. WhatsApp allows its users to turn off message reaction notifications.
How to disable message reaction notifications on WhatsApp
First of all open WhatsApp on your iOS, Android phone, or desktop.
Now tap on the three-dot menu available at the top right and select Settings.
Then tap and open the Notifications tab from the options.
Now scroll down and find the Reaction Notifications option.
Then toggle and turn off 'Show Notification for reaction to messages you send'.
WhatsApp offers separate options to turn off message reaction notifications for individual chats and group chats. So please turn off the reaction notification option under both the 'Message' and 'Group' options.
WhatsApp has started rolling out the View Profile Picture in Group Chat feature. This feature is available for web beta testers of WhatsApp. This feature is also available for select WhatsApp iOS beta testers.
Follow TelecomByte for the latest Tech News, also keep up with us on Twitter, and Facebook.