Along with Google Pixel 4 and 4 XL, Google launched Pixel Buds that can suit for all.
Comfortable and secure in your ear
Because everyone's ears are shaped differently, we scanned thousands of ears to create a design that's comfortable for as many people as possible. Pixel Buds have a low-profile look that sits flush in your ear. The stabilizer arc gently tucks in, and together with the interchangeable ear tip, make Pixel Buds fit securely and comfortably, so they stay put even when you're exercising.
Great sound all around
Pixel Buds have a unique hybrid design that keeps you aware of the world around you, while still delivering powerful sound. The ear tips gently seal the ear to isolate the loud outside noises, and to give high-quality audio. The spatial vent underneath reduces that plugged-ear feeling and lets through just the right amount of environmental sound so you can stay aware of the things around you. Pixel Buds also have Adaptive Sound, which dynamically adjusts the volume as you move from a quiet environment to a noisy one, so you don't have to constantly raise or lower the volume.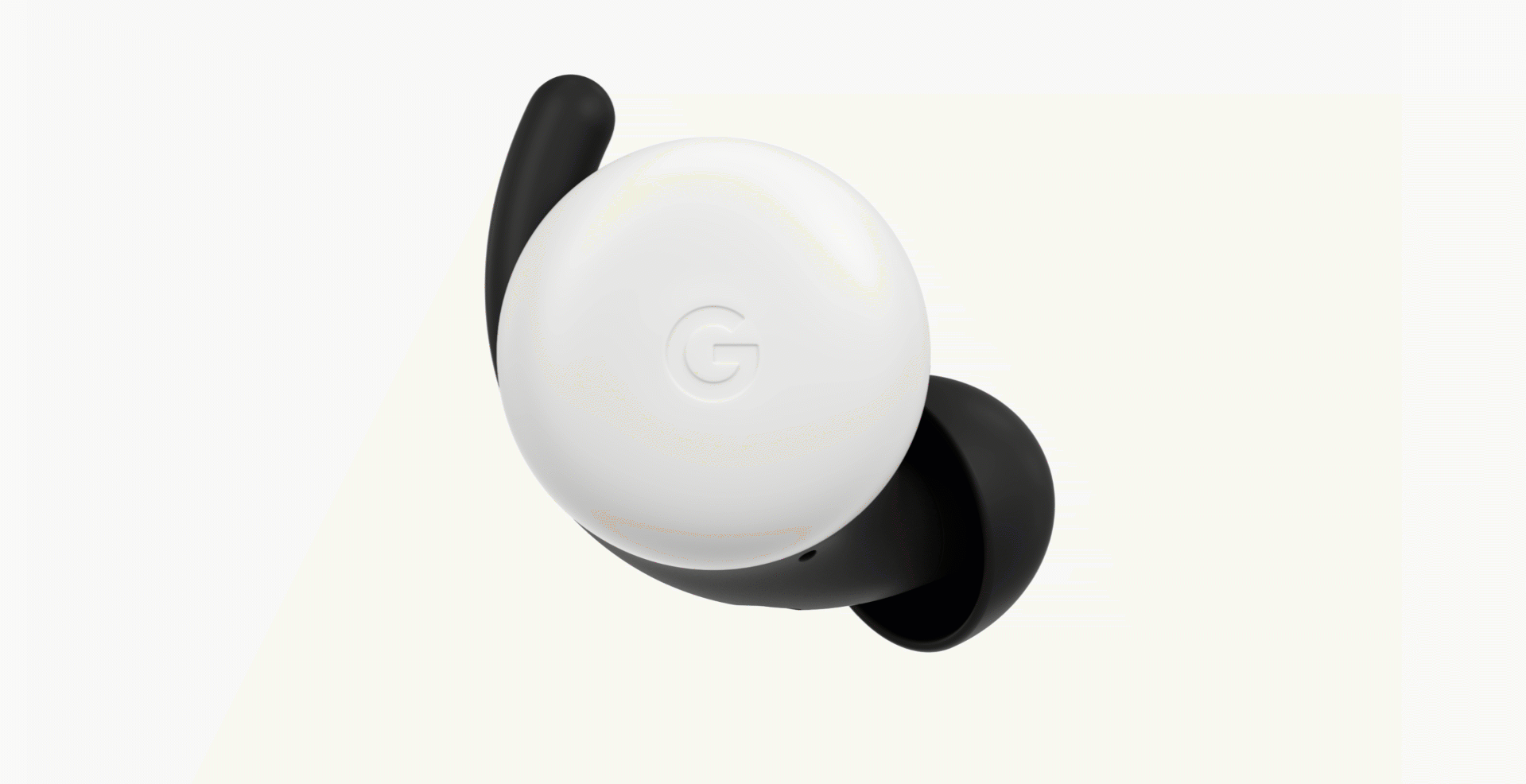 Clear calls anywhere
When it's time to talk instead of listening, Pixel Buds make sure the sound of your voice is at the forefront. Two microphones in each earbud focus on the sound of your voice while suppressing other sounds in the background, which extends to the most challenging environments. Pixel Buds have a voice accelerometer that can detect speech through the vibrations of your jawbone, so that you can be heard even in windy conditions, like when you're running or biking.
Convenience on the go
Long-range Bluetooth connectivity lets you use Pixel Buds even when your phone isn't by your side. They'll stay connected three rooms away indoors or a football field-distance away outdoors. Pixel Buds pair easily with Bluetooth 4.0+ laptops, tablets, and iOS devices. And with your Pixel phone and other Android 6.0+ devices, they pair with just a single tap.
Pixel Buds automatically detect when they're in your ear and each earbud gives you handy touch controls: just tap to play or pause, and swipe to adjust the volume. With Pixel Buds, you get 5 hours of listening time on a single charge, with up to 24 hours with the wireless charging case. They are sweat and water-resistant, so rainy days and intense workouts are no problem.
Helpful wherever you are
Pixel Buds also give you hands-free access to the Google Assistant, so instead of turning to your phone for quick tasks, just say "Hey Google," and ask the Assistant for whatever you need—playing a podcast, sending a quick text, or translating a foreign language.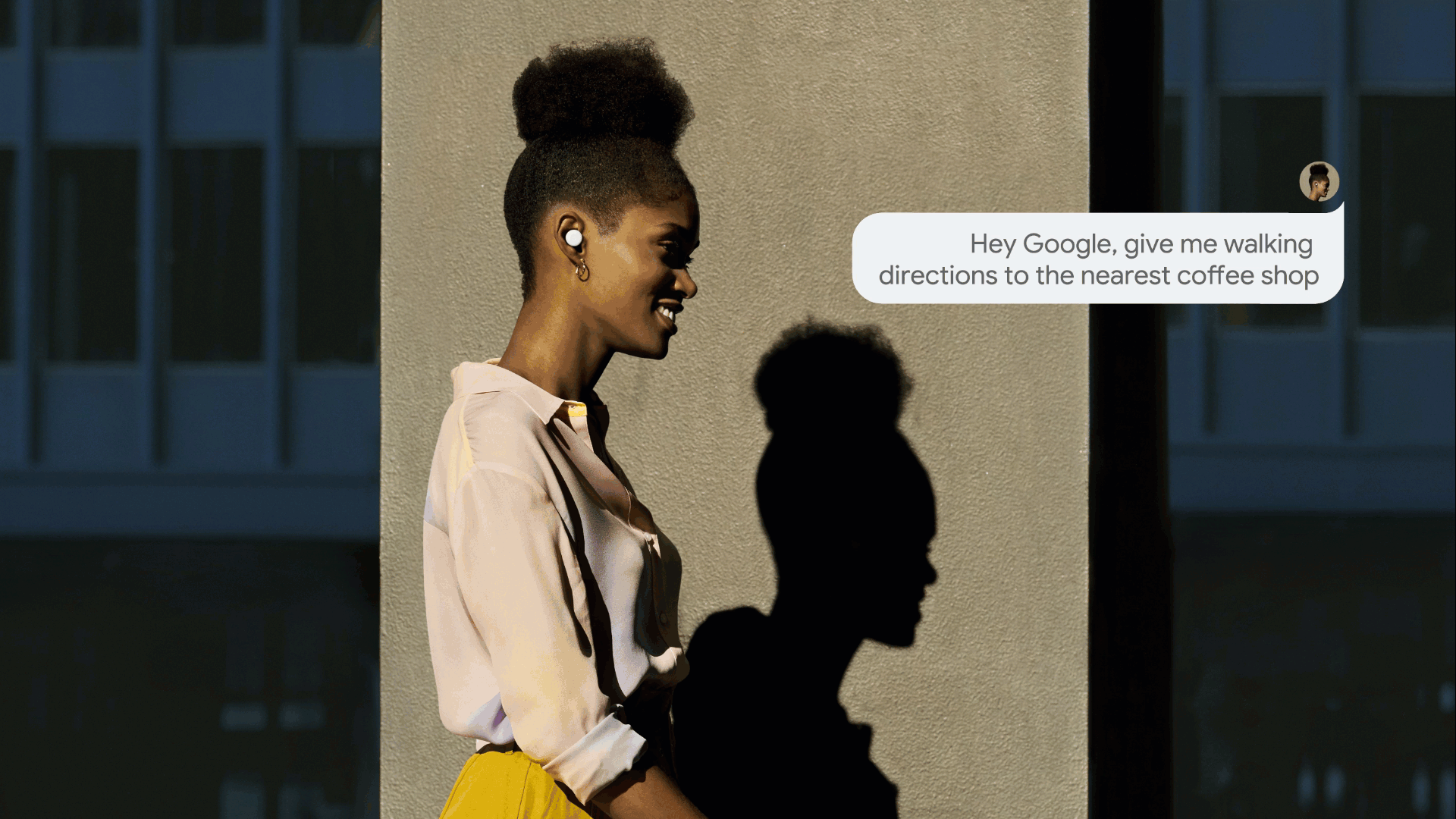 Google Pixel Buds will be available next year in the U.S. at $179 (INR 13,000), and will come in four colors: Clearly White, Oh So Orange, Quite Mint and Almost Black. In the meantime, head over to the Google Store to learn more and sign up for our waitlist to be notified when they're available.