The Google Pixel 6 and Pixel 6 Pro have been leaked in renders. Through the previous leaks, we also know about other features of the upcoming lineup. So keep reading as we have stacked everything we know so far about the upcoming Pixel 6 series.
The giant tech company Google is planning to launch its new Pixel series smartphones Google Pixel 6 and Pixel 6 Pro. Meanwhile, tech tipster John Prosser has shared the renders of the upcoming Google Pixel 6 and Pixel 6 Pro through his official YouTube channel, in which the design of the device can be seen. Earlier, several reports came out. Specifications of Pixel 6 and Pixel 6 Pro were reported from them.
If you look at the renders of Google Pixel 6 and Pixel 6 Pro, dual-tone finish design has been given in the rear panel of the phones. Orange and bottom have white color on the top of both these handsets. Also, two cameras are provided with LID light in the back panel of the phones. Now talking about the front, the small punch-hole camera and in-display fingerprint sensor will be found in the front panel of both Google Pixel 6 and Pixel 6 Pro.
Google Pixel 6 Expected specification
According to leaked reports, Google Pixel 6 will be equipped with a Whitechapel processor. Let me tell you that this is a mid-range chipset. Apart from this, ultra-wideband technology can be supported in the upcoming Google Pixel 6. Apart from this, the camera setup with advanced technology, HD display, and a powerful battery can be found in future smartphones.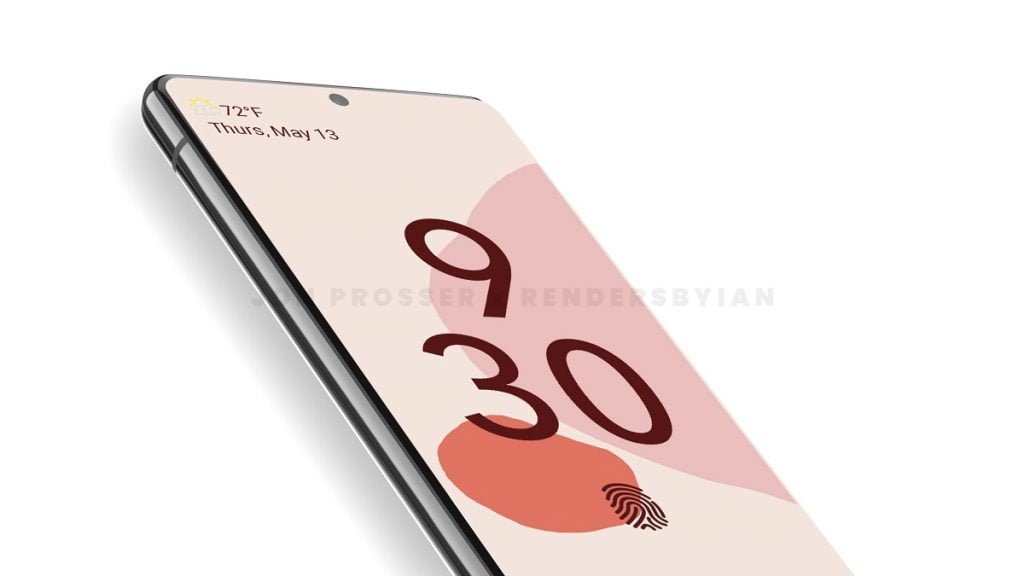 A couple of months ago, Google's Mobile hardware roadmap surfaced online, revealing a few things about the upcoming Pixel 6. The leaked document revealed three codenames – "raven," "oriole," and "passport.". We expect the first two, i.e. "raven" and "oriole", to be Pixel 6 models, whereas "passport" could be the mysterious Pixel Foldable.
Google Pixel 6 Pro Expected features
According to the media reports revealed so far, the Google Pixel 6 Pro smartphone can get a powerful processor and battery with an HD display. With this, a 64MP camera can be given to the device. Apart from this, not much information has been received.
The Developer Preview for Android 12 has revealed some of the key Pixel 6 features. A developer spotted the 'UdfpsControllerGoogle' in code from the second Android 12 developer preview. 'Udfps' in that stands for under-display fingerprint scanner, this was mentioned as a part of the com.google.android.systemui path, which suggests that the feature is being developed for a Pixel phone. Finally, leaving us with some concrete evidence about the inclusion of an in-display fingerprint scanner on the upcoming Pixel 6 models.
Expected price of Google Pixel 6 and Pixel 6 Pro
Much like the launch date, there's no information around the pricing of the upcoming Pixel 6 models. However, keeping the expected changes in mind, we predict a considerable increase in the pricing of Pixel 6, Pixel 6 Pro. As far as the pricing is concerned, the Pixel 6 may ship at a starting price of Rs 55,000, whereas the Pixel 6 Pro at Rs 65,000.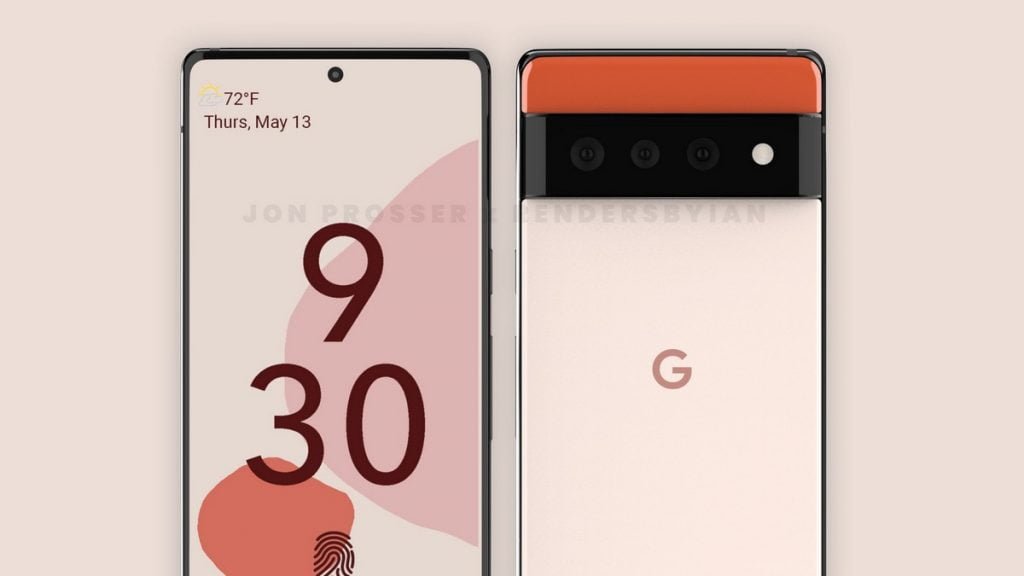 Google Pixel 6, Pixel 6 Pro launch
Recent leaks suggest that the Pixel 6 lineup will only appear in the Second half of 2021. We do not have any date yet, however, keeping the previous launch trends in mind, we expect the Pixel 6 series to arrive somewhere in October 2021. Also, it's unlikely that the smartphone will be launched in India. As Google previously said that Pixel 5a would only be available in the US and Japan. Now that mid-range Pixel is not coming to India, there's barely any chance of Pixel 6's arrival. Also, it's worth noting, Pixel 4 and Pixel 5 never came to India.
Follow TelecomByte for the latest Tech News, also keep up with us on Twitter, and Facebook.