Apple has introduced a FaceTime service for its users keeping in mind the increasing spread of corona infection at the World Wide Developers Conference 2021 i.e. WWDC 2021 event. Through this, users will be able to participate in video calls on different devices.
Apple FaceTime in WWDC 2021: In a year when figuring out how to get face-to-face was the most crucial thing ever, video calling services saw a massive boom. Apps like Zoom, Microsoft Teams, and Google Meet saw a surge in use and, in a way, that was never seen before. Now, Apple seems to want a share of these users with all-new Apple FaceTime features that make it more capable and allow people on different devices to attend calls.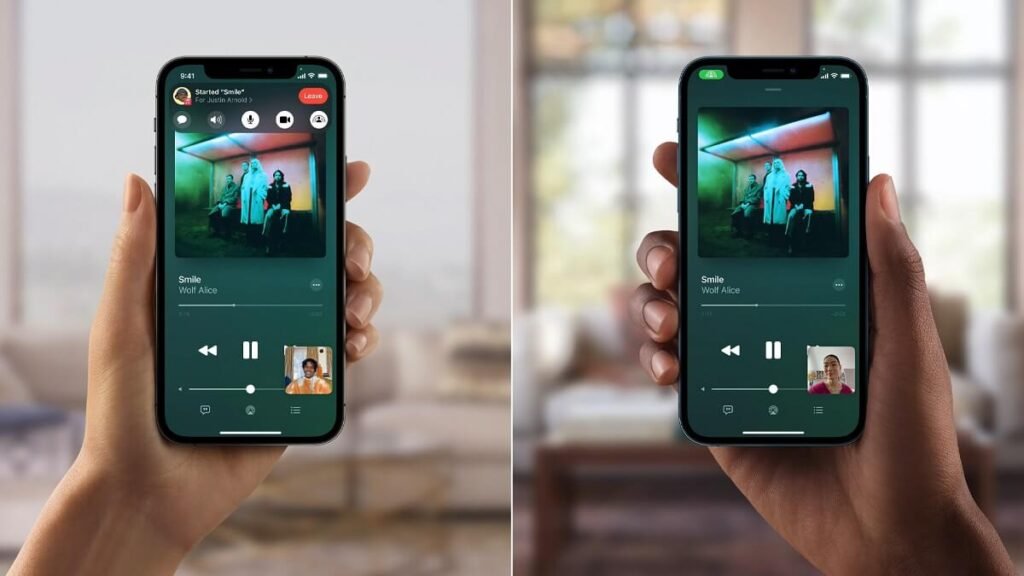 Historically, Apple FaceTime calling service has been exclusive to Apple devices, which meant up to this point, there was no way a non-Apple user would take calls through this service, but the Cupertino-based company is revising the rules of this game. Zoom, Teams, and Meet better be ready because this might be the biggest challenge these services may have received so far. The upgrades announced for Apple FaceTime are an excellent start for the video calling service from Apple. Compared to rivals like Zoom, Apple FaceTime is more secure thanks to the end-to-end encryption that it offers for all users. On the other hand, Zoom offers end-to-end encryption only for premium subscribers.
Video call scheduling feature will be available in Apple FaceTime
Through Apple FaceTime, users will be able to schedule video and audio calls. Along with this, there will also be an option to create a link, which users will be able to share with each other before the call. At the same time, it will give a tough competition to Google Meet, Zoom and Microsoft Teams.
Apple has not yet given any information regarding the launch of Apple FaceTime. It is expected that this service will be launched soon in the coming days. Also, users will get the support of the latest features in it.
iOS 15 Operating System Unveiled
Having said this, the company has unveiled the iOS 15 operating system at the WWDC 2021 event. Talking about iOS 15, it is a great operating system. Users will get the support of the latest features in this operating system. Let's know in detail about the top features of iOS 15.
Notification feature: Notifications have been redesigned in the iOS 15 operating system. In this, users will see the big icon and the photo of the contact. Apart from this, users will also get the support of systemwide DND mode.
iMessage: iOS 15's iMessage is awesome. In iMessage, users will be able to easily search for articles as well as videos and photos. Users will see Apple News, Music, Photos, Safari, Podcasts, etc. Along with this, there will be an option to pin the chat in i-message.
Follow TelecomByte for the latest Tech News, also keep up with us on Twitter, and Facebook.