Android 11 Go edition has been introduced only for smartphones that work on 2GB or less RAM.
Google recently launched its latest Android operating system Android 11. Now the company is gradually rolling out this new OS to smartphones of different brands worldwide. Soon it will be available in all smartphones. After launching Android 11, now Google has brought a very special gift for smartphone users. The company has introduced the Android 11 Go edition. That is, now users will also get fast speed in cheap smartphones.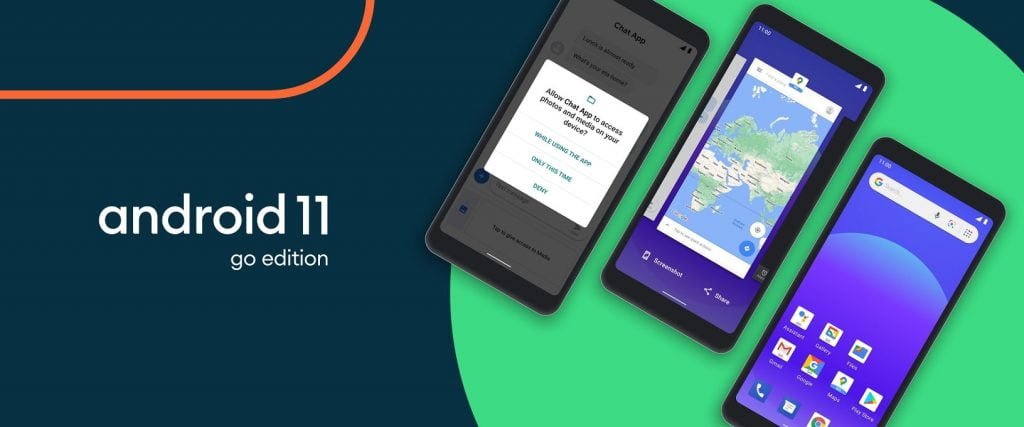 Google has announced the launch of the Android 11 Go edition through its blog post. The company says that with the help of the new OS, cheap smartphone users will be able to easily switch between apps. Also, the company also said that the Android 11 Go edition was first introduced in the year 2018 to give the experience of high-quality smartphones in entry-level devices around the world. This OS has improved the speed of more than 100 million entry-level smartphones by providing users with features. At the same time, the company has launched it with a completely new avatar.
The Android 11 Go edition OS will prove to be extremely useful for users who do not want to buy a flagship smartphone with high-end specifications due to budget, or users who prefer to use an entry-level smartphone. Such users will now be able to take advantage of high speed. Also special thing is that after the Android 11 Go edition update in the entry-level phone, there will be no problem with the phone hanging. The update of this OS will be available only to smartphones with 2GB or less RAM.
Android 11 Go Edition Packed with Enhancements to Privacy and Usability
On Android 11 (Go edition) apps launch 20 percent faster than they did on Android 10 (Go edition), making it easier for you to switch between apps without your phone getting bogged down.
Around the world people use different messaging apps to stay in touch, so they often find themselves toggling between them to chat with family and friends. Now Android 11 (Go edition) shows all of your conversations in a dedicated space in the notification section. This means you can see, respond to, and manage your conversations with family and friends all in one place, no matter what apps they use.
Affordability shouldn't mean compromising privacy and security, which is why we've ensured that Go edition smartphones have access to the same industry-leading privacy protections as any Android device. Android 11 (Go edition) comes with new privacy enhancements that make it easier to control how and when data on your device is shared. With one-time permissions, you can grant an app access to specific sensors like your microphone, camera or location, just in that instance. And if you haven't used an app for an extended period of time, app permissions will "auto-reset" and you will immediately receive a notification of the change. You can always choose to re-grant the app permissions the next time you open the app.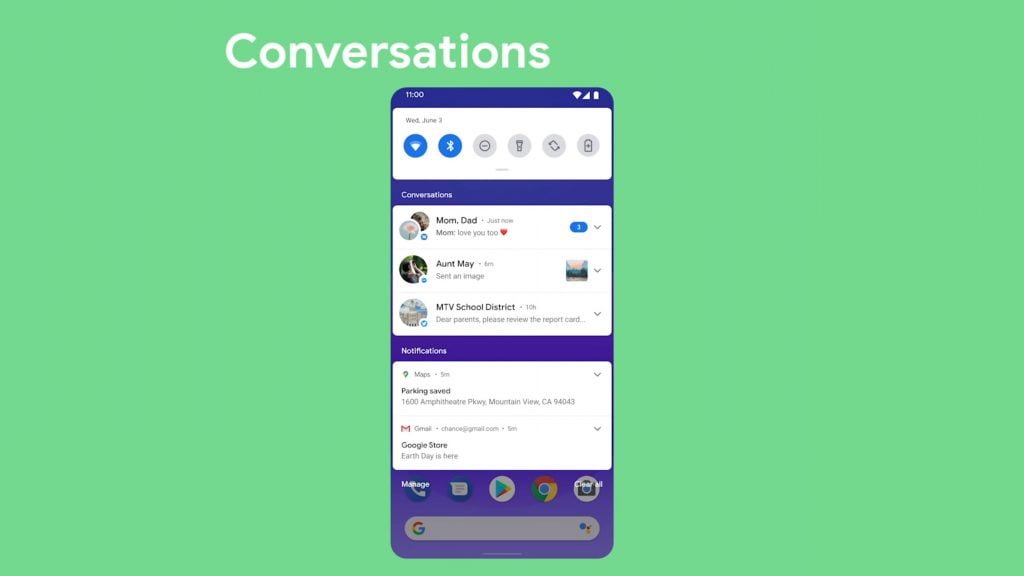 More memory, more devices, more options
In the past two years, smartphone manufacturers have produced high-quality Android devices—with features like dual cameras or fingerprint scanners—at more affordable prices. As more of these memory-intensive features come to entry-level smartphones, our partners have asked us to improve performance on these devices, particularly around speed, storage, and memory. So, starting next month Android (Go edition) will be available on all new devices with up to 2GB of memory.
With the expansion to 2GB, apps launch up to 20 percent faster, and with an additional 270 MB of additional free memory, people can now run three to four more apps in the background. Android (Go edition) on 2GB devices also comes with up to 900MB of additional free storage space—enough to take up to 300 more selfies and download an entire movie.
Google told The Verge that Android 11 (Go edition) would only be available to new phones with 2GB RAM and not as an update to the existing models that also have that much memory in place. Google specified that it's up to manufacturers to decide whether they want to launch their phones with Android 11 (Go edition) or Android 10 (Go edition).
However, Google didn't clarify whether it will be mandatory for smartphone vendors to offer Android 11 (Go edition) on devices with 2GB RAM instead of the regular Android release, as phones including the Nokia C3 debuted recently with the full-fledged operating system.
Follow TelecomByte for the latest tech news, also keep up with us on Twitter, and Facebook.