139
Alliance Broadband, which has operations mainly in Kolkata and other cities of India has unlimited data plans starting at Rs 500 per month and going as high as Rs 13,500 per month
The broadband sector in India right now is booming with new plans, discounts, offers, and whatnot. The coming of Reliance JioFiber in the country has sparked a new wave of competition between the existing broadband players and the new entrant in this playing field. The latest trend in the sector seems to be of providing ultra-high speeds for the consumers to make streaming, downloading and online gaming a breeze. As a result, we are getting to see plans above 100 Mbps which are ideal for most users and in some cases, even plans with 1 Gbps speed to cater to gaming needs or IoT devices. Alliance Broadband is also one company shipping some attractive plans which start at the measly price of Rs 500 per month and go beyond the Rs 10,000 per month mark for higher speeds. Here are the plans by Alliance Broadband.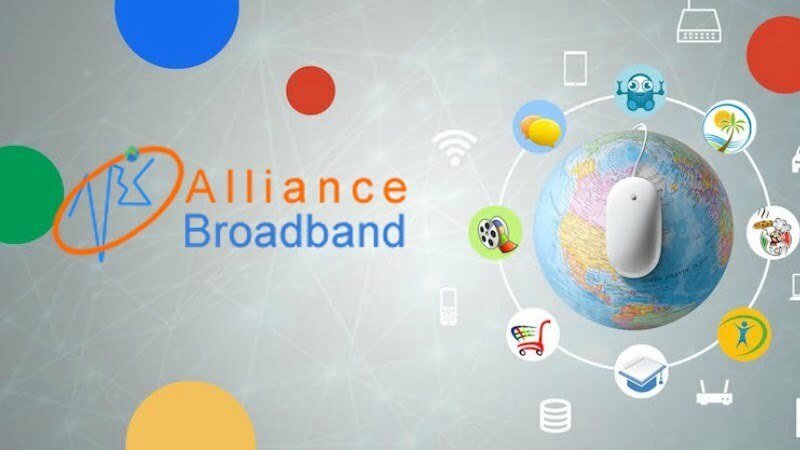 Alliance Broadband Plans Up to 100 Mbps Speed
The first plan under the Alliance Broadband roster is the Starter plan which comes with Rs 500 monthly rental. This plan is the very beginning one in the list of other plans, and it offers 60 Mbps speed to the subscribers for the entire month without any FUP. It is worth noting that Alliance Broadband is not offering any special or extra benefits with its plans. So, the subscribers will pretty much only get the unlimited data in Rs 500 with 60 Mbps with this plan.
Alliance Broadband Plan Above 100 Mbps Speed
The Zoom Plan, which is the second in the list, is available for Rs 600 per month, and it offers 70 Mbps speed with unlimited data. The Prime+ Plan by Alliance Broadband offers 80 Mbps speed with unlimited data, and it is available for Rs 650 per month. Next up, there is the Preferred+ plan by Alliance Broadband which comes for Rs 850 per month, and it offers 100 Mbps speed.
Above the Rs 1,000 price mark, Alliance Broadband offers plans which ship more than 100 Mbps speed. First in this segment is the Premium+ plan which offers 120 Mbps speed and it is available for Rs 1,150. Then, there is the Speed+ plan which ships 150 Mbps speed and the monthly rental of this plan has been set at Rs 1,500. The Flash+ plan in the roster provides 200 Mbps speed, and the monthly rental for this plan is Rs 2,600. It should be noted that all the Alliance Broadband plans come with unlimited data so the subscribers can be assured that they would not have to worry about running out of data at any given point of time during their subscription.
Alliance Broadband Plans With 1 Gbps Speed
Going further up the ladder in these plans, Alliance Broadband also has the Innovator plan which ships 500 Mbps, and of course, unlimited data and the monthly rental of this plan has been set at Rs 7,000 per month. Lastly, there is the Gigablast plan which, as the name suggests offers 1 Gbps speed to the subscribers with unlimited data, and it sets back the subscribers by Rs 13,500 per month.
Competitive Plans by Reliance JioFiber and Others
It is worth noting that in the competition, Reliance Jio has also got a 1 Gbps speed plan under JioFiber, and now even Airtel has rolled out a 1 Gbps offering under Airtel Xstream Fiber for Rs 3,999 per month. In comparison, JioFiber Titanium plan offers 5000GB data at 1 Gbps speed for Rs 8,499 per month along with other benefits like VR experience, OTT subscriptions, HD or 4K TV, free voice calling etc. These benefits are not available in Alliance Broadband plans, but instead, the unlimited data is what remains the attraction of the plans mentioned above. It is worth noting that the plans mentioned above are for the Kolkata region, Alliance Broadband also has its operations in other parts of the country as well, and the subscribers can opt for FUP plans as well.