Airtel Xstream Fibre plans offer FASTER SPEEDS, MORE DATA and Airtel Thanks benefits to serve the evolving needs of Smart Homes
Airtel broadband has been renamed as Airtel Xstream Fibre
Plans start at Rs 799/month. Speeds up to 1Gbps
Customers can upgrade their Airtel Xstream Fibre plans to UNLIMITED DATA for just Rs 299/month
Bharti Airtel ("Airtel"), India's largest integrated telecommunications company, recently unveiled a new brand identity 'Airtel Xstream Fibre' for its home broadband services. All home broadband plans will now be available under the new brand umbrella.
Airtel Xstream Fiber offers you with fibre optic internet connection transforming your daily broadband connection experience with high-speed internet. Airtel allows you to enjoy the fastest broadband connection with the speed of up to 1 Gbps, which means once you connect broadband, you will get faster downloads and less buffering.

The new brand identity reflects the strength of Airtel's future-ready network that offers ultra-fast broadband speeds up to 1Gbps as India witnessed a massive surge in in-home high-speed data consumption. It also complements Airtel's recently launched converged digital entertainment play – Airtel Xstream, which offers an exciting range of connected devices and applications for smart homes.
Shashwat Sharma, Chief Marketing Officer, Bharti Airtel said:
We are delighted to roll out a refreshed brand identity for our home broadband services. It reflects the robust network capabilities that provide us with a platform to serve the evolving needs of smart homes in a digitally connected India. Airtel Xstream Fibre plans offer even faster speeds, more data and can be upgraded to unlimited data benefit depending on the requirements of customers. This great value package is backed by best-in-class service experience.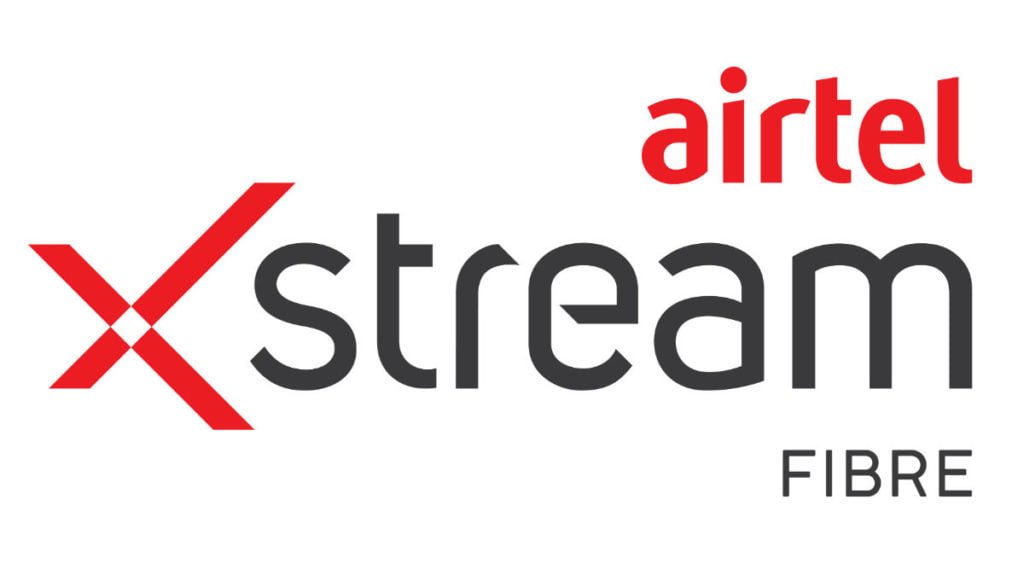 NEW Airtel Xstream Fibre plans with speeds up to 1Gbps
Airtel Xstream Fibre offers four plans that are designed to serve the in-home high-speed data requirements of every customer cohort. The plans offer blazing speeds up to 1 Gbps and come with exciting Airtel Thanks benefits such as three months Netflix subscription gift, 12 months Amazon Prime membership, access to premium ZEE5 and Airtel Xstream content.
The new plans give the user amazing flexibility to choose the plan that suits them. Customers can choose their data speeds, and upgrade any plan to unlimited data benefit for just Rs 299/month over and above their plan rentals. As part of a special benefit, Airtel Stream Fibre customers can purchase the Airtel Xstream 4K Hybrid STB at a special price of Rs 2249 only.
New Airtel Xstream Fibre plans
PLAN
SPEEDS
(UPTO)
DATA
ALLOWANCE
AIRTEL THANKS
BENEFITS
UPGRADE TO
UL DATA
Rs 799/month
100 Mbps
150 GB/month
Unlimited Airtel Xstream content
Rs 299
Rs 999/month
200 Mbps
300 GB/month
3 months Netflix gift, 12 months Amazon Prime subscription, Unlimited Zee5 and Airtel Xstream content
Rs 299
Rs 1499/month
300 Mbps
500 GB/month
3 months Netflix gift, 12 months Amazon Prime subscription, Unlimited Zee5 and Airtel Xstream content
Rs 299
Rs 3999/month
1 Gbps
Unlimited
3 months Netflix gift, 12 months Amazon Prime subscription, Unlimited Zee5 and Airtel Xstream content
NA
Airtel is the largest private-sector broadband provider in India with a service footprint in 100 cities.
This FTTH (Fibre to home) technology provides fully-dedicated fibre optic cable different internet packages, which connect up to 10 devices via a professional-grade Wi-Fi router-modem. These internet packages offer faster HD video streaming, heavy file downloads, and uploads.
Unlimited internet plans such as Ultra include up to 1 Gbps speed, unlimited local/STD calls and more importantly, Netflix, Amazon Prime, Zee5 Premium and Airtel Xstream subscription. Now get free Wi-Fi router home, connect broadband and enjoy high-speed internet, entertainment, information treasure and more, without compromises.