Airtel Currently available in Delhi and Mumbai, Airtel Xstream AirFiber is set to expand nationwide covering multiple cities.
Bharti Airtel's leading 5G fixed wireless access (FWA) service, Airtel Xstream AirFiber, is currently available for consumers in Delhi and Mumbai cities. Airtel made history by launching the service in India in August, initially designed as a pilot program to gauge customer feedback and evaluate its potential.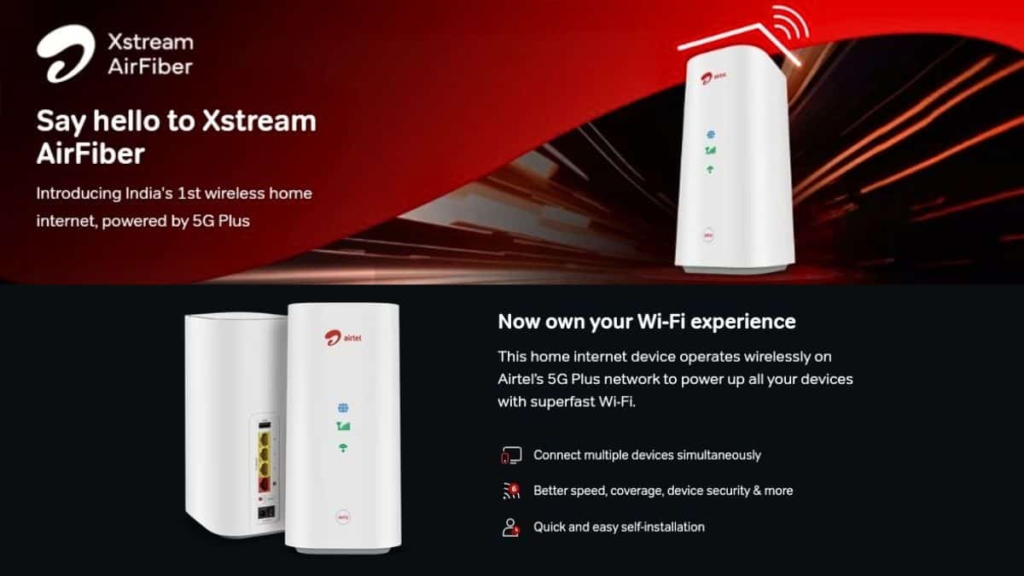 Airtel Xstream AirFiber isn't for everyone; It primarily serves consumers living in areas where there is no wired broadband access, commonly known as 'fibre dark areas'. So, if you find yourself in one of these areas and Airtel offers FWA service in your area, the Airtel Xstream AirFiber could be a game-changer for you.
What sets Airtel Xstream AirFiber apart is a distinct advantage that sets it apart from all other commercially available FWA services in India. Currently, only two providers in India offer FWA service on 5G networks. Let's learn about the extraordinary benefits that Airtel Xstream AirFiber brings.
Plug-and-Play Convenience
First and foremost, Airtel Xstream AirFiber is the only FWA service in India to employ a plug-and-play device equipped with built-in Wi-Fi 6 technology. This device provides wide coverage to your indoor spaces and can connect up to 64 devices simultaneously. Unlike competing services, there is no need for bulky external equipment or installation hassles during setup.
This positions Airtel Xstream AirFiber uniquely, offering consumers the dual benefits of wireless connectivity and mobility. For example, if you have network coverage at your primary location, the plug-and-play nature of Airtel Xstream AirFiber enables easy transfer to a different address even while on the go in your car, without requiring any installation.
This translates into a hassle-free setup process and the ability to enjoy mobility, allowing you to take the device with you and stay connected with your mobile devices on the go. This level of convenience is far superior to any competing product currently available in the Indian market, making Airtel Xstream AirFiber live up to its name by providing customers with a truly mobile experience.
Airtel Xstream AirFiber Plan
To ensure a seamless experience with viable speeds, Airtel offers 100Mbps plans, which is enough for most household needs. Airtel Xstream AirFiber currently offers a 6-month plan priced at Rs 4,794, which is approximately Rs 799 per month for 6 months. Additionally, Airtel is offering a discount of 7.5 percent on half-yearly subscription, bringing the cost down to Rs 4,435, approximately Rs 739 per month for 6 months. The plug-and-play device requires a one-time refundable security deposit of Rs 2,500. Interestingly, the price of Rs 799 per month is in line with the Airtel Xstream Fiber 100Mbps service offered by Airtel.
No installation hassle
With Airtel Xstream AirFiber, you won't have to navigate the often cumbersome installation process associated with wired connections. Airtel Xstream AirFiber is a plug-and-play device that can be self-installed using the Xstream AirFiber app. Just buy the equipment, and you're ready to go. Barring network availability, Airtel customers only need to carry the Xstream AirFiber device when moving to a different location temporarily or permanently, without any installation headaches.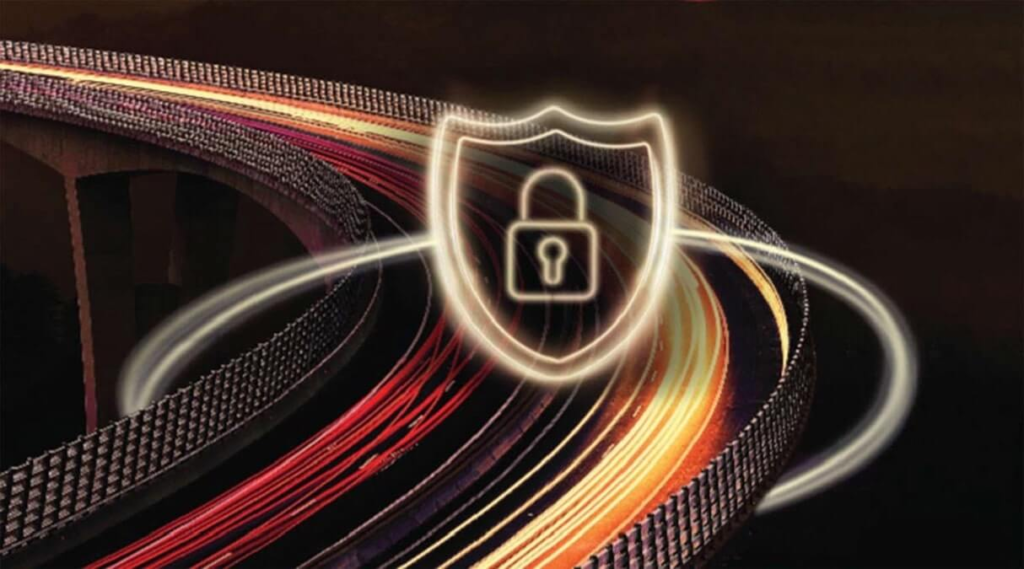 True Wireless Solution
Like mobile devices providing true mobility, Airtel Xstream AirFiber provides true mobility unmatched by any other FWA service in India. This is the most important benefit from the consumer's point of view.
Airtel Xstream Fiber represents a 5G wireless WiFi solution that provides internet access to fiber-dark areas, addressing the last-mile connectivity challenge in both rural and urban India. However, if you are a heavy user and have access to wired fiber connectivity at your address, we recommend selecting the wired service. Nevertheless, some scenarios require a wireless solution, given its flexibility, mobility and absence of installation hassles, while also taking into account social norms and other factors.
Expanding reach and 'Make in India'
To access the Airtel Xstream Fiber service, customers can visit select Airtel stores in Delhi and Mumbai. Airtel has ambitious plans to expand this service to multiple cities and gradually roll it out across the country. It is worth noting that during the launch, Airtel announced that all Airtel Xstream AirFiber devices will be manufactured in India in line with the 'Make in India' initiative.
In conclusion, Airtel Xstream AirFiber is not just another connectivity service; This is a game-changer for those who need reliable, hassle-free connectivity in areas without wired broadband access. With its unique benefits and commitment to expanding reach across India, Airtel Xstream AirFiber is set to redefine how we stay connected in the digital age.
Follow TelecomByte for the latest Tech News, also keep up with us on Twitter, and Facebook.